MICA organizes its first-ever Sports Festival – Samar!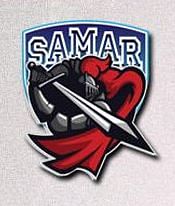 Mudra Institute of Communications, Ahmedabad (MICA), in line with its annual Brand Management festival 'MICANVAS' and its theatre festival 'Sankalp', is all set to organize its first-ever Sports festival 'Samar'. The festival, spanning three days, will take place on the 4th, 5th and 6th of March, 2011.
The institute, having a rich sports culture, has won several accolades around the country in the last few years, including the first position in IIM-A sports event 'Shaurya' in 2010 and finishing runners-up at Nirma sports event 'Parakram' in 2011. The institute, with its superior sports infrastructure, now plans to play host to B-schools around the country and invites them to battle in sports such as cricket, football, basketball, lawn tennis, table tennis, volleyball, throwball, badminton and pool.
Top B-schools like IIM-A, IMT-G, MDI, FMS, Nirma, SP Jain, NMIMS, JBIMS and others are expected to attend the three-day festival. Besides these B-schools, other reputed colleges in Ahmedabad such as CEPT and NID are also invited to participate. All together, the festival is expecting a footfall of 1000+ across the three days and all the competing teams will be accommodated on the MICA campus itself.
Sportskeeda is proud to be associated with the event as an online Media Partner.
You can check out the event details and more at the official website of the event http://samar-mica.in . Do follow them on their facebook page as well here.