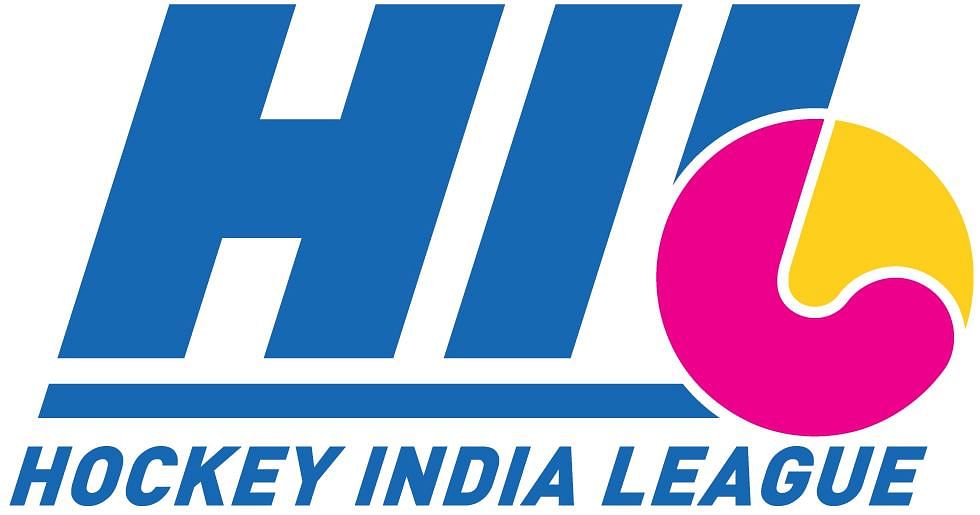 A total of 49 players were bought in the closed bid yesterday for the second edition of the Hockey India League (HIL) for a total amount of USD 1.37 million.
A total of 154 India and foreign players were part of the bid from Australia, New Zealand, Spain, Argentina, Ireland, England, South Africa and Indi, but only 49 players of those were selected by the franchises.
India's star young player Ramandeep Singh was the costliest to go at USD 81000 to the UP Wizards, in the process becoming the highest paid player at next year's HIL, eclipsing Indian captain Sardar Singh who was bought for USD 78000 last year .
Ramandeep, from Amritsar in Punjab, made his debut at this year's Asia Cup tournament where India finished runners-up to South Korea in a very close encounter.
Hockey India secretary general and HIL chairman Narinder Batra, said: "it is great to see that promising junior players have been bought by franchises at higher than expected amounts, which is a good sign for the future of Indian hockey."
Ryan Archibald of New Zealand was the costliest overseas player as he was bought by the Kalinga Lancers for $71000.
No players from Pakistan featured as their federation didn't give its players the required go ahead to partake in the competition.
The new team on the block, the Kalinga Lancers bought 24 of the 49 players that were sold. 28 of them were Indians while the remaining 21 were from overseas. Amongst the five existing franchises, the Ranchi Rhinos bought one player, the Mumbai Magicians 11, the Uttar Pradesh Wizards four, the Punjab Warriors five while the Delhi Waveriders had four.
The second season of the league is scheduled to be played between January 25 and February 23, 2014
The inaugural season of the HIL was a sparkling success with plenty of fans tuning in to watch quite an exciting brand of hockey that was served up by each of the teams. It was telecast in 146 countries and saw a total viewership 69.7 million with 41.4 million of that coming from India and enjoyed average viewership of 1.59 million a day.
The full list of players selected is as follows:
1. Ramandeep Singh – India - Midfielder – Base Price $2600 – Sold for $81000 – Bought by Uttar Pradesh Wizards
2. Ryan Archibald – New Zealand – Midfielder – Base Price $25000 – Sold for $71000 – Bought by Kalinga Lancers
3. Nitin Thimmaiah – India – Forward – Base Price $2600 – Sold for $59000 – Bought by Uttar Prades Wizards
4. Trent Mitton – Australia – Midfielder/Forward – Base Price $20,000 – Sold for $59000 – Bought by Mumbai Magicians
5. Gurjinder Singh – India – Defender – Base Price $2600 – Sold for $56000 – Bought by Mumbai Magicians
6. Kiel Brown – Australia – Defender/Midfielder – Base Price $25000 – Sold for $55000 – Bought by Kalinga Lancers
7. Barry Middleton – England – Midfielder/Forwaard – Base price $25000 – sold for $53000 – Bought by Ranchi Rhinos
8. Lucas Vila – Argentina – Forward – Base Price $25000 – Sold for $50000 – Bought by Kalinga Lancers
9. Gonzalo Piellat – Argentina – Defender – Base Price $20000- Sold for $49000 – Bought by Kalinga Lancers
10. Prabhjot Singh Sr – India – Forward – Base Price $11200 – Sold for $46000 – Bought by Mumbai Magicians
11. Ramon Alegre – Spain – Defender – Base Price $14000 – Sold for $41000 – Bought by Kalinga Lancers
12. Jason Wilson – Australia – Forward – Base Price $20000 – Sold for $41000 – Bought by Delhi Waveriders
13. Adam Dixon – England – Defender/Midfielder – Base Price $18000 – Sold for $41000 – Bought by Mumbai Magicians
14. Vinay Swami Vokkaliga – India – Midfielder – Base Price $6000 – Sold for $40000 – Bought by Mumbai Magicians
15. Ravi Pal – India – Midfielder – Base Price $5200 – Sold for $40000 – Bought by Mumbai Magicians
16. Roc Oliva Isern – Spain – Midfielder/Forward – Base Price $15000 – Sold for $38000 – Bought by Kalinga Lancers
17. Affan Yousuf – India – Forward – Base Price $2600 – Sold for $35000 – Bought by Punjab Warriors
18. Russel Ford – Australia – Forward – Base Price $20000 – Sold for $35000 – Bought by Kalinga Lancers
19. Glenn Simpson – Australia – Midfielder – Base Price $15000 – Sold for $33000 – Bought by Kalinga Lancers
20. Bharat Chhikara – India – Forward – Base Price $12000 – Sold for $32000 – Bought by Mumbai Magicians
21. Vikas Pillay- India – Midfielder – Base Price $2600 – Sold for $30000 – Bought by Mumbai Magicians
22. Aran Zalewski – Australia – Defender – Base Price $10000 – Sold for $28000 – Bought by Kalinga Lancers
23. Tristan White – Australia – Defender/Midfielder – Base Price $15000 – Sold for $27000 – Bought by Delhi Waveriders
24. Steven Edwards – New Zealand – Defender – Base Price $20000 – Sold for $26000 – Bought by Delhi Waveriders
25. Simon Mantell – England – Forward – Base Price $20000 – Sold for $26000 – Bought by Mumbai Magicians
26. Prabhodh Tirkey – India – Midfielder – Base Price $12000 – Sold for $25000 – Bought by Kalinga Lancers
27. Tristan Clemons – Australia – Goalkeeper – Base Price $15000 – Sold for $20000 – Bought by Kalinga Lancers
28. Agustin Mazzilli – Argentina – Midfielder/Forward – Base Price $18500 – Sold for $19000 – Bought by Punjab Warriors
29. Jake Whetton – Australia – Forward – Base Price $15000 – Sold for $19000 – Bought by Punjab Warriors
30. Tim Drummond – South Africa – Midfielder/Forward – Base Price 5000 – Sold for $18000 – Bought by Delhi Waveriders
31. Devindar Sunil Walmiki – India – Midfielder – Base Price $2600 – Sold for $15000 – Bought by Kalinga Lancers
32. Jasbir Singh – India – Midfielder – Base Price $2600 – Sold for $15000 – Bought by Kalinga Lancers
33. Vikas Sharma – India – Midfielder – Base Price $6900 – Sold for $15000 – Bought by Kalinga Lancers
34. Lalit Kumar Upadhyay – India – Forward – Base price $2600 – Sold for $14000 – Bought by Kalinga Lancers
35. Harjot Singh – India – Goalkeeper – Base Price $2600 – Sold for $12000 – Bought by Kalinga Lancers
36. Manjeet Kullu – India – Midfielder/Defender – Base Price $2600 – Sold for $12000 – Bought by Kalinga Lancers
37. Mandeep Antil – India – Forward – Base Price $6900 – Sold for $11000 – Bought by Kalinga Lancers
38. David Harte – Ireland – Goalkeeper – Base Price $10000 – Sold for $11000 – Bought by Mumbai Magicians
39. Gagandeep Singh – India – Forward – Base Price $2600 – Sold for $11000 – Bought by Kalinga Lancers
40. Mohammad Amir Khan – India – Forward – Base Price $2600 – Sold for $10000 – Bought by Kalinga Lancers
41. Mohammad Nizzamudin – India – Forward – Base Price $2600 – Sold for $10000 – Bought by Kalinga Lancers
42. Vickram Kanth – India – Midfielder – Base Price $5200 – Sold for $8000 – Bought by Kalinga Lancers
43. Dipsan Tirkey – India – Defender – Base Price $2600 – Sold for $6000 – Bought by Kalinga Lancers
44. David Minz – India – Midfielder – Base Price $2600 – Sold for $6000 – Bought by Kalinga Lancers
45. Armaan Qureshi – India – Forward – Base Price $2600 – Sold for $600 – Bought by Delhi Waveriders
46. Karamjit Singh – India – Forward – Base Price $2600 – Sold for $3500 – Bought by Punjab Warriors
47. Gagandeep Singh – India – Defender – Base price $2600 – Sold for $3500 – Bought by Mumbai Magicians
48. Harmanpreet Singh Bal – India – Forward/Midfielder – Base Price $2600 – Sold for $3000 – Bought by Uttar Pradesh Wizards
49. Jasjit Singh Kular – India – Forward/Midfielder – Base Price $2600 – Sold for $3000 – Bought by Uttar Prdesh Wizards
Follow @SportsKeeda