FA Cup Articles
Arsenal's FA Cup win in 2005 Arsenal go into May with nothing but the FA Cup final to play for, as has been the case since the last nine ...
Wojciech Szczesny Arsenal goalkeeper Wojciech Szczesny has warned his understudy, Lukasz Fabianski, that he wants his spot back for the FA Cup ...
Gone, but never forgotten When these 96 Liverpool fans left their homes on that fateful day to go watch their beloved team play the FA Cup ...
Arsene Wenger reacts after winning the penalty shoot-out against Wigan Athletic Arsenal's growing list of injured players have worked against ...
Roy Keane Former Manchester United midfielder Roy Keane has criticised Arsenal's players following their jubilant celebrations after Saturday's ...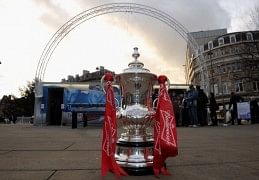 Hull City have set up a final encounter against Arsenal in the FA Cup after defeating Sheffield United in their semi final fixture. Steve ...
Arsenal players celebrate beating Wigan Athletic to qualify for the finals of the FA Cup After Wojciech Szczesny took that rather cheeky selfie at ...
After suffering a horrifying month or so, Arsenal looked at the semi finals of the FA Cup as somewhat of an easier fixture, a fixture to get back ...
Behind the scenes footage from yesterday's FA Cup semi final between Arsenal and Wigan Athletic at the Wembley ...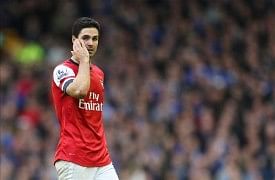 Manchester United legend Roy Keane has hit out at Mikel Arteta for not being brave enough in possession of the ball against Wigan Athletic in the FA ...
Arsene Wenger's future at Arsenal dependent on the FA Cup semi-final against Wigan Arsenal's FA Cup semi final match against Wigan can have ...