Macau Open Badminton Articles
868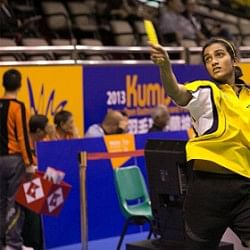 Sindhu in action during the Macau Open PV Sindhu picked up her second major trophy this past Sunday when she won the Kumpoo Macau Open. She was the ...
967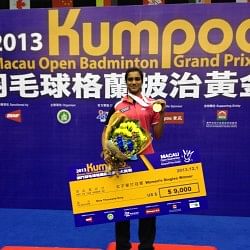 There are few pleasures in sport that can match the joy of experiencing a sense of vindication. Pusarla Venkata Sindhu's triumphant run at Macau ...
1K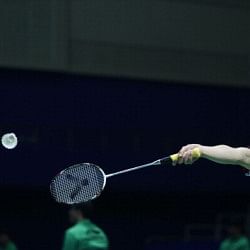 Men's singles: In the men's title clash, Korean smasher Wan Ho Son pummeled his Chinese Taipei opponent Hsuan Yi Hsueh 21-11, 21-15 in a 38 minut ...
1K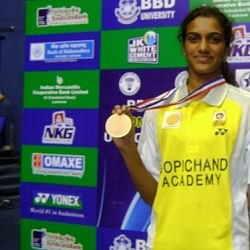 World No. 11 and top-seeded P.V. Sindhu won the championship match as she defeated the World No. 30 Canadian shuttler Li Michelle 21-15, 21-12 in the ...
869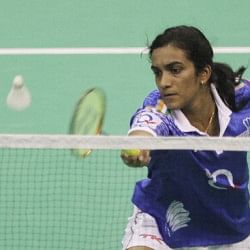 PV Sindhu On Saturday evening, it was the second semi-final clash of the women's singles category of the Kumpoo Macau Open 2013 between the Indian ...
800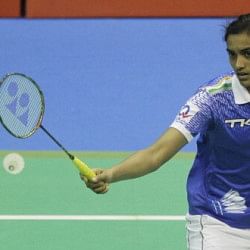 P.V Sindhu World No. 11 and top-seeded P.V. Sindhu sealed her semifinal berth as she thrashed World No. 28 and 5th seeded Hong Kong shuttler Tsz Ka ...
827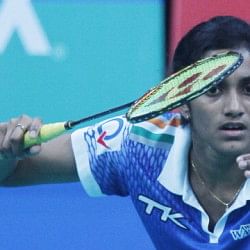 PV Sindhu It was Thursday, the 28th of November – the third day proceedings of the Kumpoo Macau Open Grand Prix Gold 2013, on which the secon ...
1K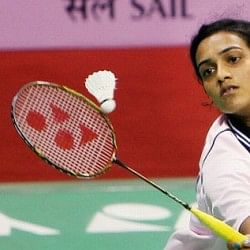 P.V Sindhu World No. 11 and Indian teenage badminton sensation P.V. Sindhu has entered the second round of the Kumpoo Macau Open Grand Prix Gold tou ...
934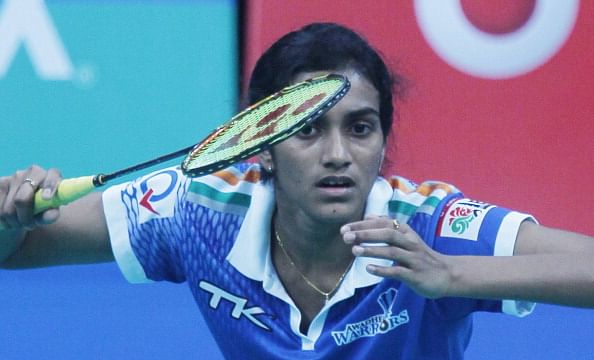 Prannoy H.S. The Kumpoo Macau open was off to a flyer on Tuesday, 26th November, 2013. It was the day of the qualification rounds for all the categ ...
950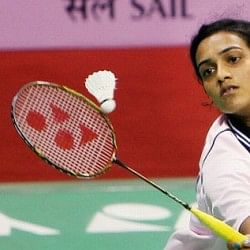 P.V Sindhu Nine Indian players will be participating in the Kumpoo Macau Open 2013 tournament which will be held in the city of Macau from 26th N ...
406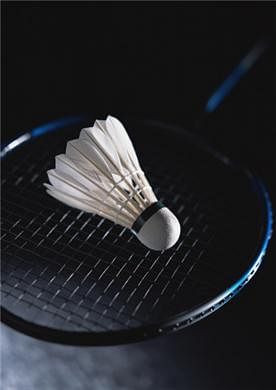 Macau, Dec 1 (IANS): The Indian challenge came to an end as rising shuttlers R.M.V. Gurusaidutt and K. Srikanth went down in their respective matches ...
461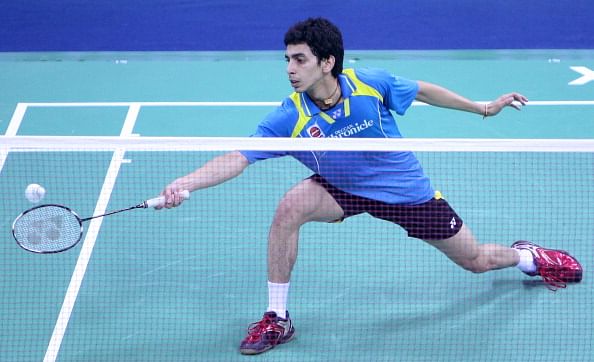 Continuing his good run in the Macau Open Badminton Championship, India's RMV Gursaidutt coasted into the men's singles semifinals with a facile ...