ICC World Twenty20 Articles
The World T20 came to an end after three weeks of thrilling cricket. There is no tournament in this world that provides entertainment and competition ...
Aaron Finch vs Pakistan at World T20 in Bangladesh. In the shortest format of the game, few batsmen have performed as consistently as Aaron Finch ...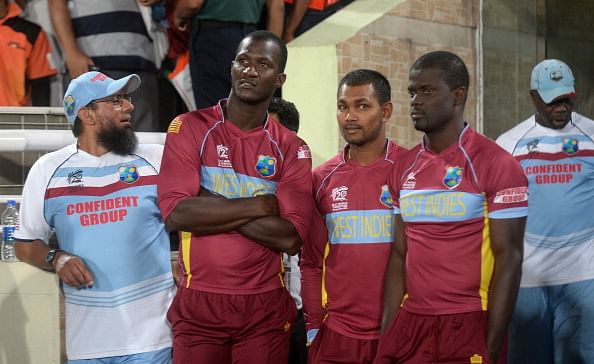 West Indies' hopes were thwarted by poor weather in semifinal St. John's (Antigua) - West Indies team manager Sir Richie Richardson ...
Rohit Sharma of India celebrates with Yuvraj Singh after taking a catch to dismiss David Warner of Australia during the ICC World Twenty20 ...
Darren Sammy Castries (St. Lucia) - West Indies Twenty20 captain Darren Sammy says his blistering batting in the recently concluded World Twenty20 ...
In Sunday's World T20 final, one moment that will live long in our memory is that of Virat Kohli congratulating and exchanging few words with ...
Yuvraj Singh "What else should they have done to a person whose selfishness costed India a world cup" – Amalvarman "These ...
Following their stunning 2014 T20 World Cup finals victory over India at Dhaka, Bangladesh, Sri Lankan men's cricket team, on their return back ...
Gautam Gambhir Despite Yuvraj Singh's poor run of form, of late, out-of-favour Indian opener Gautam Gambhir has said that Yuvraj deserves ...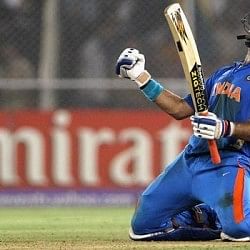 "For the first time in my life there have been claps in a press conference. I am sure this is a special moment for me, guys." 3 years ...
To begin with, we Indians are way too emotional. Okay, now that I have got you all riled up and ready to bash the Indianness out of me, let's check ...