ICC World Twenty20 Articles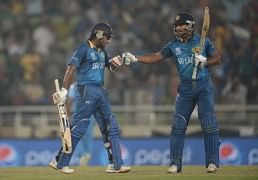 Mahela Jayawardena and Kumar Sangakkara of Sri Lanka touch gloves during the ICC World Twenty20 Bangladesh 2014 Final between India and Sri Lanka at ...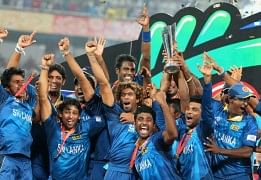 The Sri Lankan team celebrate after winning the World T20 New Delhi, April 22 (IANS) The 2014 ICC World Twenty20 has emerged as the most watched ...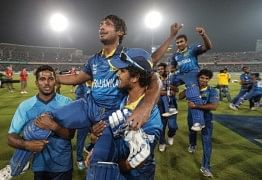 1. KANE WILLIAMSON of New Zealand set a new record of scoring the maximum percentage of runs for any team when he scored 70% of his team's total ...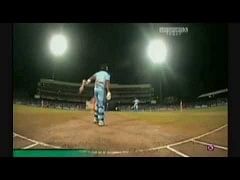 Although Robin Uthappa has now curbed his instinct to walk down the pitch and slog the bowlers for sixes, as it started to have a detrimental effect ...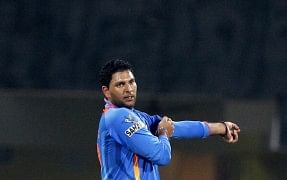 Yuvraj Singh Yuvraj Singh. A household name all across India. This man has been the player of the tournament in the last two World Cups that India ...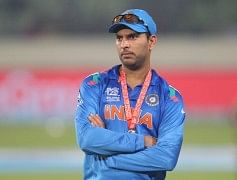 Dear Yuvi, First off I would like to tell you that I am not a fanboy. I was never your fan and I don't think I'll ever be. Indian batsmen with a ...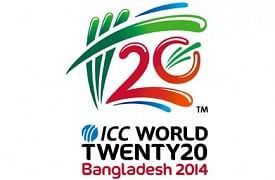 Atanu Dutta, an Indian citizen, has been arrested by the Bangladesh police for suspected betting activities during the recently concluded ICC World ...
In a few hours' time, the country shall be afflicted with the ailment commonly referred to as "IPL-fever". Some of the symptoms of ...
The World T20 came to an end after three weeks of thrilling cricket. There is no tournament in this world that provides entertainment and competition ...
Aaron Finch vs Pakistan at World T20 in Bangladesh. In the shortest format of the game, few batsmen have performed as consistently as Aaron Finch ...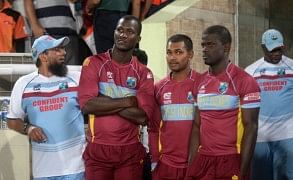 West Indies' hopes were thwarted by poor weather in semifinal St. John's (Antigua) - West Indies team manager Sir Richie Richardson ...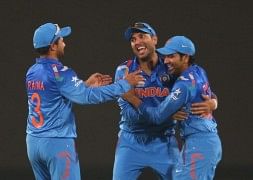 Rohit Sharma of India celebrates with Yuvraj Singh after taking a catch to dismiss David Warner of Australia during the ICC World Twenty20 ...