T20 Cricket Articles
Umpire cams have been used in BBL Sports broadcasting all over the world is undergoing some huge changes with the focus increasingly being shifted ...
FILE PHOTO: Yusuf Pathan has flown back home to be with his newborn child Kolkata Knight Riders' all-rounder Yusuf Pathan has flown back home ...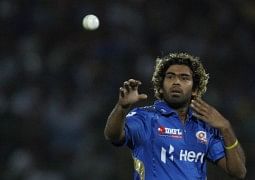 Mumbai Indians bowler Lasith Malinga blames his dropped catch for team's defeat. Mumbai Indians' bowler Lasith Malinga admits that it ...
Virat Kohli and Yuvraj Singh in Dubai (Image courtesy @RCBtweets) A 10-odd-day break after the World T20 disaster has helped under fire Indian ...
Kohli, Gayle and AB de Villiers present a tough challenge for Delhi Daredevils The IPL season began with a cracker yesterday as the Kolkata Knight ...
Lots to ponder for the defending IPL champions The defending IPL champions, Mumbai Indians (MI), got off to the worst possible start to their title ...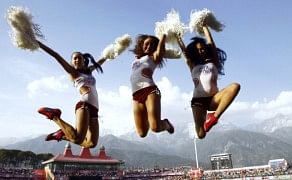 The IPL carnival is back, and we, as always, are being sucked into it I decided to stop watching the IPL last year after the Sreesanth debacle. I ...
IPL is back with its outrageousness! If anything was missing, Kolkata Knight Riders' Suryakumar Yadav's innovative shot against Mumbai ...
Dear Yuvi, First off I would like to tell you that I am not a fanboy. I was never your fan and I don't think I'll ever be. Indian batsmen with a ...
Mitchell Johnson is considering retiring from limited overs cricket to prolong his Test career After having spearheaded his side to an Ashes ...
N Srinivasan N Srinivasan is one of the 13 people named in the Mudgal Committee report as a suspect in match-fixing scandal, said Supreme Court ...