TLC Articles
WWE WWE.com, in association with the Academy of Wrestling Arts & Science, publishes a top 25 rank list every week ranking the wrestlers on ...
John Cena lost his World Heavyweight Championship to Randy Orton at TLC and along with that a chance to become WWE's Unified Champion. The result ...
What did we learn from TLC 2013? Here are the 5 talking points from the eagerly anticipated event this Sunday: 5. Cody Rhodes and Goldust prove their ...
WWE TLC After a below average Survivor Series, the WWE somehow rose to the expectations with a great show at TLC. Most of the matches lived up to ...
The Miz appeared on 97.1 The Eagle to promote tonight's WWE Monday Night RAW. Here are some highlights from the interview - - He was shocked ...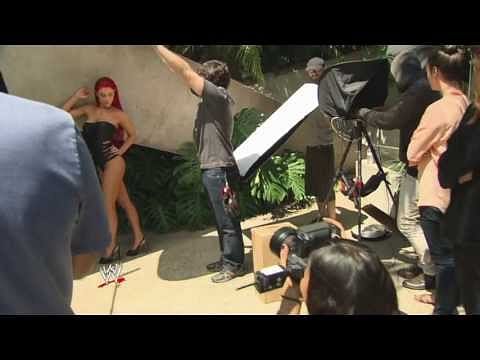 - During a recent interview with BANG Showbiz, Ryback discussed wanting to be a comic book villain in a movie and expressed his desire to star in a ...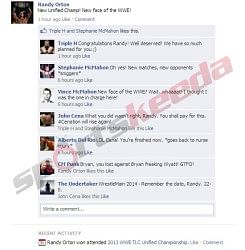 DISCLAIMER: This is a fake Facebook wall and should not be taken ...
There was a spelling error in the graphic announcing Randy Orton as the new Unified World Champion, see if you can spot it below: @WrestlingInc ...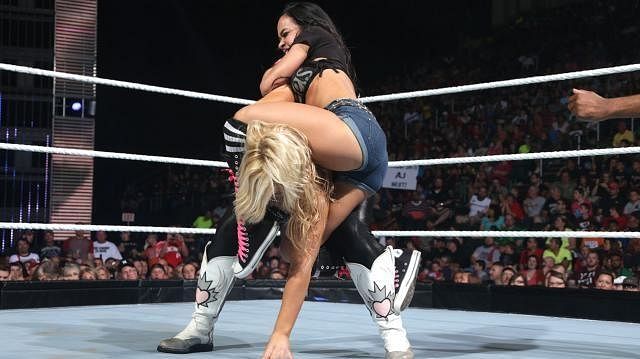 As has been WWE's tradition for the past 2 years, it tends to bring non fictional entities into its fictional world. The arrival of Total Divas, ...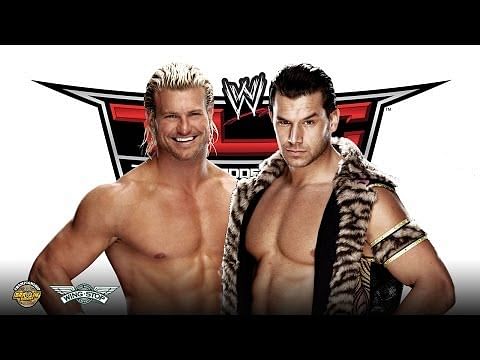 Dolph Ziggler and Fandango will collide head-on during the WWE TLC: Tables, Ladders & Chairs Kickoff. Plus, find out which Superstar will join ...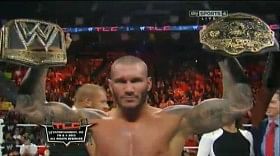 The 2013 WWE TLC pay-per-view kicks with Triple H's music. He and Stephanie McMahon make their way out as Lilian Garcia introduces them. Stephanie ...
- WWE posted the Tout above of Big E Langston after defending the WWE Intercontinental Championship at tonight's WWE TLC pay-per-view. - Here ...