WWE staff reportedly "don't want" 3-time World Heavyweight Champion to return after 9-year absence
WWE staff reportedly "don't want" 3-time World Heavyweight Champion to return after 9-year absence
Despite the wrestling veteran's immense talent, WWE is apparently not open to CM Punk returning in the future.
The Second City Saint has once again garnered attention despite his absence through an Instagram post. While the post has now been deleted, it had Punk ranting about Jon Moxley and Chris Jericho's backstage actions, among other things.
A report shortly following the incident stated that many sources within AEW have given up hope of him returning to Tony Khan's roster. This has resulted in speculation about him potentially joining WWE instead.
However, another report from Cageside seats claimed that sources had told Wade Keller that Punk was not welcome in the Stamford-based promotion. Some of the higher-ups backstage apparently "don't want him" in the locker room, while Triple H was reportedly never interested in the Second City Saint.
---
AEW locker room is also reportedly not interested in the former WWE Superstar's return
CM Punk's status as a controversial figure apparently has the All Elite roster worried as well.
According to Wade Keller of PWtorch, most of the AEW locker room is quite opposed to Punk making a return to Tony Khan's promotion:
"The sentiment is that he's just not welcomed back. The majority of wrestlers don't want him back. One person said maybe one or two of the top third of the roster want him back. Punk doesn't get along with Hangman, Punk doesn't get along with Moxley, Punk doesn't get along with Kenny, Punk doesn't get along with the Bucks, Punk doesn't get along with MJF." (H/T: WrestlingNews)
While Punk is seemingly at loggerheads with some of the biggest stars in the promotion, he has been on good terms with talent like Danhausen and FTR. What the former WWE Superstar plans to do next remains to be seen.
---
Where do you want to see CM Punk wrestle next? Sound off in the comments section below!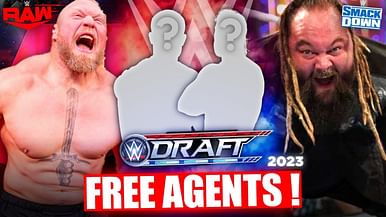 Brock Lesnar and 10 WWE stasr who are FREE AGENTS
See more
More from Sportskeeda