Fans send heartfelt wishes to WWE Superstar following major surgery
Fans send heartfelt wishes to WWE Superstar following major surgery
Fans on Twitter have sent heartfelt messages to WWE Superstar Braun Strowman after he had major neck surgery.
The former WWE Universal Champion recently underwent neck fusion surgery. The superstar suffered a concussion in late April. His last appearance was in May when he teamed up with Ricochet to defeat Alpha Academy.
Braun Strowman took to Twitter to post a video that showed his neck surgery. Fans sent heartfelt messages in the comments.
One fan wrote that the surgery looked intense but they were happy he was in the best hands in the world and wished him well soon.
Another wrote that they were wondering where Braun had been. They also wished him a speedy recovery and suggested he take all the time his body needs to recover.
Yet another said that it was crazy how wrestlers come back from such serious injuries to wrestle again. They also wished him well and said that they couldn't wait to see him back in WWE.
One fan prayed that he was in as little pain as possible and for him to heal quickly from his injury.
Another said that they had the same neck surgery nine years ago and hoped Braun would heal well and return to the ring.
One fan thanked Braun for all that he does. They also thanked him for the update on his injury and prayed for his speedy recovery.
---
WWE Superstar Braun Strowman suffered a concussion before his neck injury
Braun Strowman suffered a concussion in late April in a bout against The Viking Raiders. During the match, Strowman failed to perform a move with his teammate Ricochet. The superstar was hurt during the move.
Strowman was cleared by WWE to return to the ring within a week. He managed to wrestle two more matches alongside his teammate Ricochet, one on RAW and the other on SmackDown. He was not seen after that on WWE television.
Since Strowman has been out injured, Ricochet has been wrestling singles once again. He defeated The Miz in a qualifying match for the Money in the Bank Ladder Match.
It's hard to say how long Braun Strowman will be out of action. However, fans all over the world have wished him a speedy recovery.
We at Sportskeeda wish him good luck and a speedy recovery.
When do you think Braun Strowman will come back from his injury? Let us know in the comments section below.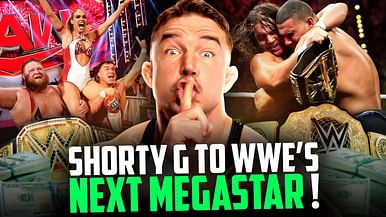 Why Chad Gable could be the next WWE mega star
See more
More from Sportskeeda