WATCH: Female WWE Superstars who have not aged at all
WATCH: Female WWE Superstars who have not aged at all
WWE Superstars do what they do every week for years. This can easily take a toll on anyone's body, but these stars look like they have barely aged. A few wrestlers look the same as they did years ago.
Click on the video above to see the full list and subscribe to Wrestlebinge by Sportskeeda for more such content.
Aging is like fine wine - there have been a few female wrestling icons who have proved this statement. Not only are they in great shape for their age, but some of them are looking better than ever.
These WWE Women are in better shape than ever
The five names we have chosen for the list in the video above are:
The Bella Twins
Maryse
Lita
Torrie Wilson
Trish Stratus
Watch the video in its entirety to see how these superstars are still in great shape, years after making their debut.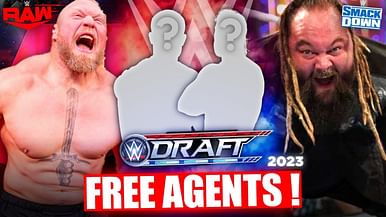 Brock Lesnar and 10 WWE stasr who are FREE AGENTS
See more
More from Sportskeeda