VIDEO: Nowitzki's blitzkrieg
975 //
31 Mar 2012, 20:18 IST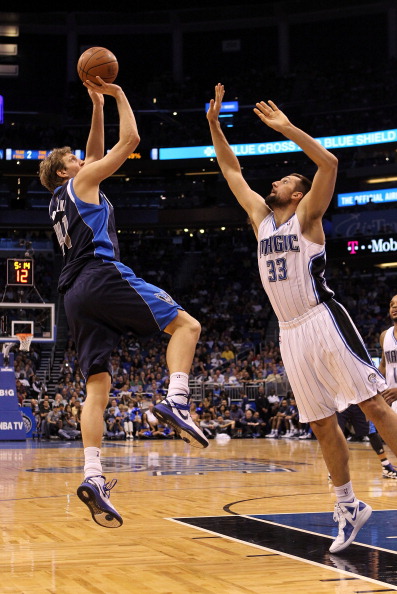 Dirk Nowitzki hit a fallaway jumper with just 5.9 seconds left to propel Dallas Mavericks to victory over Orlando Magic, 100-98.
The 7-foot German giant, who plays the power forward position for the Mavericks, ended the game with an impressive haul of 28 points and 3 rebounds.
At the age of 33, Nowitzki's not getting any older, but with such exquisite game-changing plays, he's still one of the most destructive big men to watch out for in the NBA!
Here's an exclusive look at Nowitzki's match-winner against Orlando –