Players from 16 nations to feature in Kolkata chess meet
639 //
02 Dec 2012, 17:49 IST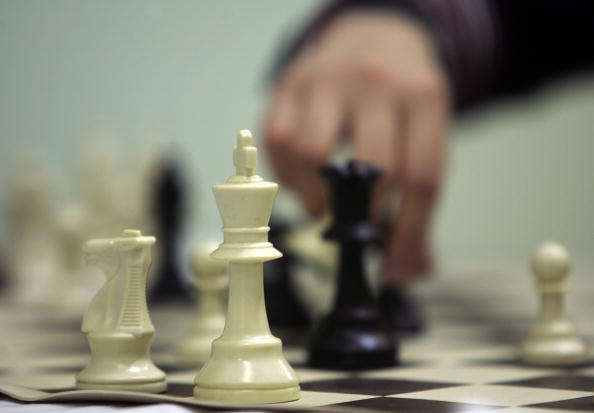 Kolkata - In what is being billed as the strongest chess open in Asia, 36 Grandmasters and five women Grandmasters will be among 105 players from 16 countries taking part in the Rs.12 lakh Rose Valley Open International Chess Tournament to be played here Dec 3-12.
The field includes 13 Grandmasters who have FIDE ratings of over 2,600, Polish Radesk Wojtaszek (2,734) being the highest ranked player.
The 25-year-old Super Grandmaster, a former world youth chess champion, has been one of the four seconds to world chess champion Viswanathan Anand during the Indian's successful title defences in 2008 and 2010 and earlier this year.
Vietnam's Le Quang Liem (2,705), Anton Koropov (2,702) of Ukraine, Netherlands player Sergei Tiviakov (2,663) are the second, third and fourth highest ranked GMs in the tourney to be staged at the Alekhine Chess Club, West Bengal sports minister Madan Mitra told a media meet here Sunday.
The Indian challenge would be led by GMs Abhijeet Gupta (2,662) and Surya Sekhar Ganguly (2,630), with Sandipan Chanda (2,611) and Neelotpal Das (2,474) being the other notable male entries from the host nation.
Seventeen of the GMs and all five WGMs – Eesha Karavade (2,385), Mary Ann Gomes (2,382), Nisha Mohota (2,339), Padmini Rout (2,313) and Soumya Swaminathan (2,268) – are from India.
"There are 81 titled players, that means over 75 percent of the participants in the tournament won titles in chess tournaments. This is unheard of in chess tournaments across Asia. We have achieved our aim of having a 100 players' championship with most of them as titled players," said organisers Alekhine Chess Club secretary Soumen Majumdar said.
The club had earlier held 13 editions of the Goodricke Open and four chapters of the Kolkata Open international meets.
Thirty International Masters and six FIDE Masters are also participating in the event, which has a prize purse of Rs.3.50 lakh for the champion and Rs.2.50 lakh for the runner-up. All the first 20 finishers will get cash awards.
The tournament has been recognised by the central government, FIDE (World Chess Federation) and All India Chess Federation.