Rose Valley Chess: Sengupta upsets Wojtaszek
620 //
11 Dec 2012, 00:37 IST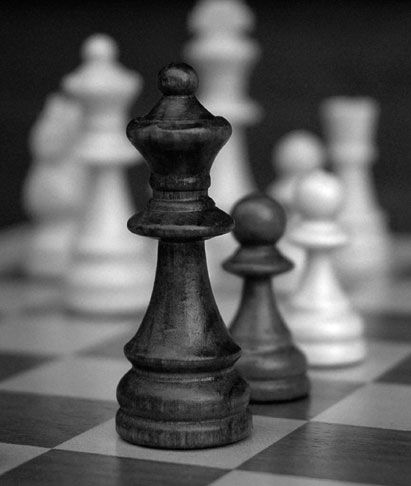 Kolkata - Grandmaster Deep Sengupta caused the biggest upset, defeating top rated Radoslav Wojtaszek of Poland in the eighth round of Rose Valley open International chess tournament here Monday.
In a tense game, Wojtaszek paid the price for his overambitious display and the victory landed Sengupta in a five-way lead at the top on six points after Vidit Gujarathi played out a solid draw with Ahmed Adly of Egypt at the top board.
Moldovan Grandmaster Viorel Iordachesen spoiled IM Swapnil Dholpade's fantastic run. Dhopade still needs a draw in the ninth round Tuesday to be eligible for what would be his second Grandmaster norm.
Confirming another GM norm for himself, Gujarathi now shares the lead with Iordachescu, Sengupta, Marat Dzhumaev of Uzbekistan and S.P. Sethuraman of India.
With just three rounds to come, the battle is only expected to heat up with as many as seven players including second seed Anton Korobov having five points apiece.
The upset galore continued and a huge beneficiary of the day was Sethuraman who defeated local stalwart Surya Shekhar Ganguly. Sethuraman opted for the Advance variation in the French defense and the edge-of-the-seat battle saw Ganguly missing the thread to find himself in a lost endgame. Sethuraman made no mistakes and converted quite easily.
Apart from Ganguly, another local star Sandipan Chanda also suffered a huge setback at the hands of Vishnu Prasanna who is now gunning for a Grandmaster norm.
Grandmaster Dzhumaev defeated G.N. Gopal in game that was supposed to be drawn but the latter tried hard to make a foray. Erstwhile sole leader Dzhumaev is back in lead with the victory and with the big names of the tournament still having some catching up to do, things can only become more exciting here at the Russian Centre.
Sengupta built up a miniscule advantage against Sicilian Najdorf opening by Wostajzek. The Polish GM started to put some pressure and took this chance but Sengupta remained on his guard not giving many opportunities.
In the end game, when the game appeared poised for a draw, Wojtaszek went all out for a win and this proved disastrous for the highest ranked player in the tournament.