BCCI rejects Sharmila's demand for Pataudi Trophy
975 //
06 Nov 2012, 21:47 IST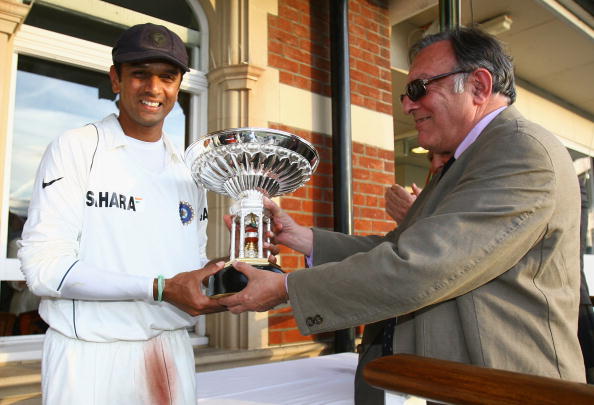 New Delhi - The Indian cricket board on Tuesday rejected yesteryears Bollywood actress Sharmila Tagore's demand to name the ensuing India-England series after her husband and former India captain the late Mansur Ali Khan Pataudi.
Sharmila, in her letter to Board of Control for India (BCCI) president N. Srinivasan dated Nov 2, lashed out at the board for its delay in instituting a Pataudi lecture and a Pataudi Trophy for the upcoming India-England series.
The BCCI, however, said the series is already named after Anthony De Mello, first secretary of the board, since 1951.
"In 2007, when Marylebone Cricket Club (MCC) proposed the institution of Pataudi Trophy for England – India series, the BCCI had clarified that the trophy is already named after Anthony De Mello. India are the current holders of the Anthony De Mello trophy," BCCI secretary Sanjay Jagdale said in a statement.
Sharmila had reminded Srinivasan of the BCCI's promise to institute the Lecture last year.
"I have requested the BCCI president to institute the Pataudi Trophy for the India-England Test series. I have also asked to fast-track the matter. I haven't heard from BCCI till now … I don't know why they haven't replied," Sharmila was quoted as saying by CNN-IBN.
In 2007, the MCC had commissioned the Pataudi Trophy to be presented to the winning captain at the end of future England-India Test series.
It was conceived to commemorate the 75th anniversary of the first-ever India-England Test series that took place in 1932. But the trophy never got the official stamp from the BCCI.
In 2011, shortly before his death, Pataudi was invited to present the trophy to the winning captain in England only to be humiliated. He was present on the dias but was ignored as England captain Andrew Strauss was given the sponsor's trophy.