Big Bash League's popularity dips
948 //
24 Dec 2012, 21:03 IST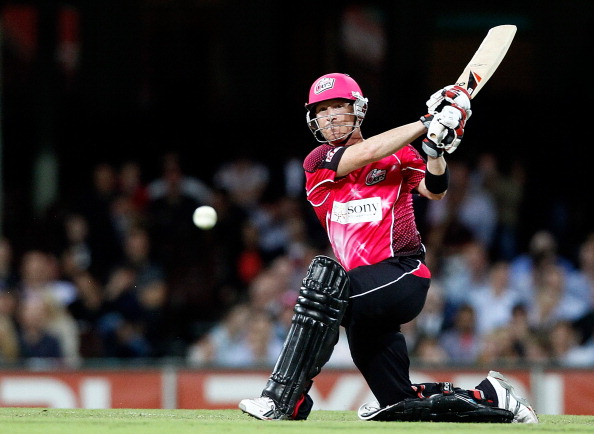 Melbourne - Despite the presence of several international stars, interest in the Australian Big Bash T20 League appears to be waning with television ratings and crowd attendance down from last year.
The glitzy competition, the country's answer to India's mega-rich Indian Premier League, is in its second year after a successful debut in 2011.
It has managed to lure the likes of big-hitting Windies opener Chris Gayle, Kieron Pollard and Marlon Samuels, along with stars from other cricketing nations.
However, local daily Age has reported that television ratings have dipped by 30 per cent and crowd support by 40 per cent compared with the same stage of the competition last year.
Mike McKenna, Cricket Australia's executive general manager, defended these numbers, pointing to extenuating factors.
"Out of the 11 matches now, five of them have been rain-affected. Three of them have been impacted during the match and the others prior to the game starting," said McKenna who has responsibility for the Big Bash.
"It has quite a profound effect on crowds and audiences when you have interruptions to games."
McKenna said while he did not expect ratings to improve, he anticipated that crowd attendances would increase especially after Christmas Day.
Broadcasters Fox Sports are understood to be unfazed by the ratings, however, with a national audience of 237,000 still watching the BBL. They are expected to bid for the tournament rights again with costs expected to go as high as $25 million per year.
Cricket Australia are hoping on the lucrative rights deal to offset the forecast loss of $10.56 million this year.