CWC Elite India Vs South Africa: Key Events in Jamtha
754 //
13 Mar 2011, 06:20 IST
South Africa sneaked in a dramatic win over India to put their hat in the WC race again.The Indian batting collapsed quicker than KP's twitter updates, the proteas carried in the momentum and chased it down measurefully.Here's a look at the tie-breaking moments in this heavyweight clash.
1) Faf Du Plessis & Johan Botha –  32 runs in 3.5 overs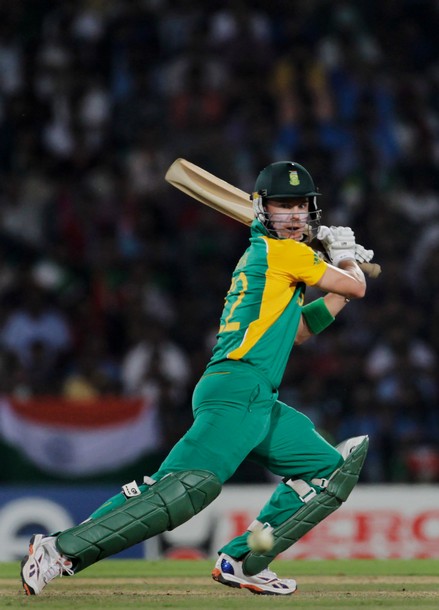 This partnership may only have conjured up 32 runs, but they ran lots of twos to push the scoreboard along and in a pressure situation, Botha got 2 fours and a six away from Munaf to even the game up.
2) Indian Batting Powerplay
India took the batting PP in the 38 over mark,probably sticking to the pre planned routine.There was a case for them to take it immediately after 15 overs when the run rate was over 8 but probably the best time to take it was at the 25 over mark.Gambhir and Sachin were treading along but the run rate was dipping,and if they had taken the gamble the middle order would've had time to settle in. Tendulkar's PP batting needs to be revised, because he looks to improvise the field too much by going for the heaves on the leg side.
3) Yusuf Pathan in at 4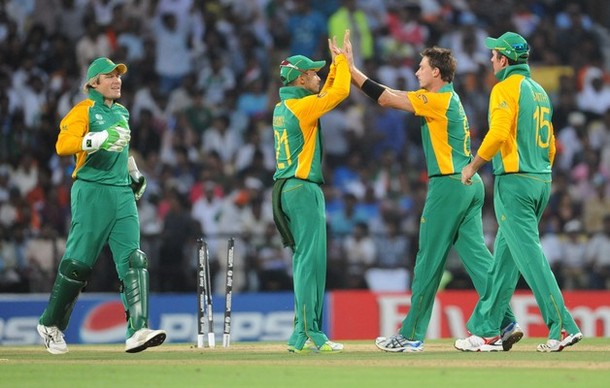 It was logical to get Pathan in early,but the Pathan factor always brings quick pacers into the attack making Steyn's influence heavier in the slog overs.
4) Munaf Patel gets bowled over
Munaf probably isn't the safest batsmen but him getting out in the 48th over mean that India missed out on 8 deliveries, probably the difference between the sides at the end.
5) Zaheer gets hit for 17 by JP
The Mumbai Indians team mates squared off in the 39th over,with Duminy striking two fours and a sweet maximum to get Zaheer out of the attack.
6) Kallis and Amla Partnership
Jacques Kallis and Hashim Amla built a measured partnership in the middle, keeping the RPO at 4 but keeping the spinners out of the game