Fast tracks for Ranji Trophy a good step: Venkat Sundaram
825 //
10 Nov 2012, 19:16 IST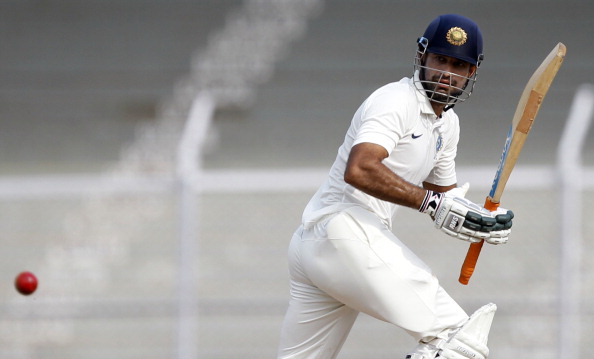 New Delhi - Venkat Sundaram, former chief of the ground and pitches committee of the Indian cricket board, feels the decision to prepare seamer-friendly tracks for the Ranji Trophy is a step in the right direction after the Test team's disastrous performance on the tours of England and Australia.
Sundaram, chief curator at Ferozshah Kotla, said last season on slow and low pitches in the sub-continent there wasn't much for the fast bowlers.
"The BCCI has asked us to make faster wickets and it is a good sign too. In the last Ranji Trophy season there were more than a hundred centuries, several double centuries and a couple of triple centuries. If you make the wickets batsman friendly all the time what's there left in for the fast bowlers," said the former Delhi skipper.
Sundaram, who stepped down in September as the chief of the grounds and pitches committee, said batting-friendly pitches at the domestic circuit was taking its toll in the national team.
"Also our boys don't perform well when they tour abroad; they perform poorly. The examples you saw were India's tour to Australia and England last year. But if you prepare good fast wickets then we balance it out for our cricketers. The result was that our boys went and won the Under-19 World Cup in Australia," said Sundaram
Chetan Chauhan, fomer Test opener and DDCA vice-president, said even the practice pitches at the Kotla have been re-laid after the board's directive.
"Well we have been trying to prepare faster turfs here at the Kotla with a green top. The board informed us but we would have been doing it for some time now. We have been preparing not just the main pitches on the ground but also the practice wickets," he said.
Senior Board of Control for Cricket in India (BCCI) official Rajeev Shukla, chairman of the Indian Premier League (IPL), had also welcomed the board's move.
"It is a good move. We generally see the team fare on faster tracks overseas. I think now things will improve for good in the country. A lot of people, including cricketers, have been demanding faster tracks in India and now since they are getting it is good. Now our players won't suffer on overseas tours," he had said.