Five things that may be going through Sachin's mind
1.39K //
31 Mar 2013, 14:56 IST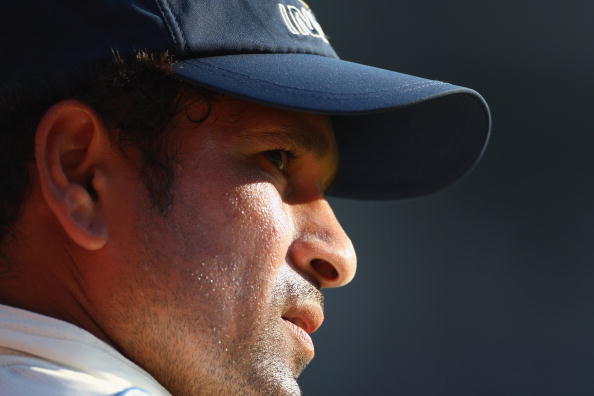 As another Test series has gone by, Sachin Tendulkar, it seems, has decided to keep the cricket world guessing. When he finally decided to step away from ODI cricket on December 23rd last year, it looked all the more obvious that he wanted to continue playing in the longer version of the game for at least a couple more years. So, all eyes were on the Little Master when the home series against Australia began with the first of the four Test matches scheduled to be played in Chennai, which was supposed to his favourite hunting ground.
With no propaganda of "Aane Do" slogan this time around, replaced by a much toned down "Asli Test abhi baaki hai", India calmly decimated the Aussies, handing them a 4-0 drubbing, thereby clinically completing the revenge in reply to the humiliation suffered Down Under. The things have gone exactly as planned for India and the entire nation is delighted now barring a few, who solely focussed on Sachin's performance. When every other top order batsman managed to score at least a ton in the four-Test series including Shikhar Dhawan, who made a dream debut, the Master Blaster again had to return empty handed. The only time he came close to reaching a hundred was during his first innings in Chennai where he was sadly dismissed 19 runs short of a century. Since then, the Mumbai batsman has failed to produce any innings of high significance. His last century for India in a Test match came in the new year of 2011 against South Africa and the three figure mark has been eluding him since.
By sweeping the series against the Australians, India's younger brigade has proved to the entire world that they have the ability to compete at the international level, not relying solely on the batting prowess of old stalwarts. So, with Sehwag and Gambhir already out of the squad, the pressure will be too much on Sachin henceforth to retain his position in the team. Nonetheless, it is not going to be a walk in the park for the selectors to drop someone like the Mumbai batting genius who is rated next only to Sir Don Bradman by most of the cricketing experts. So, although the situation is still not as precarious as it sounds for Sachin Tendulkar, personally it will haunt him a lot – getting dismissed for cheap scores quite frequently.
With his God-like reputation at stake, how long can the man who would be turning 40 this April continue to struggle like a mere mortal? How long can he bear listening to his critics always calling for his head? Here is my take on what might be going through Sachin Tendulkar's mind at this stage of his career, which needs quick introspection.
1. Have I delayed my retirement?
The other day when I was grilled about my possible retirement plans in a press conference – citing the views of some of the past cricketers – I shot back saying no one should decide anything on behalf of me. I came by myself and I would go only when I wanted. Back then, I was so confident of reinventing my form. Now, looking back, I feel I have probably done a mistake. I should have retired immediately after India won the World Cup. But the love for the game prevented me to pull out of something which I treasured so much, and there was that issue of the 100th ton too.
And not to forget, I had a brilliant year not long ago in 2010 and I also followed it up with two centuries in the 2011 World Cup. So, those things made me think that I had more cricket left in me. I failed to realise that the candles burn brighter when they are about to perish. "Father time" seems to be winning the battle right now. Had I announced my retirement then, I would have had the perfect farewell and that too in my hometown at the conclusion of the World Cup. I might have missed a trick there, leaving me to repent now.
2. Should I do it now?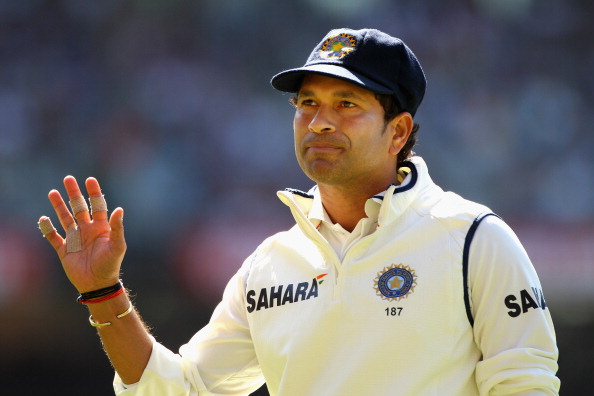 Whatever has happened, has happened. I do not have a time-machine to go back and correct things. But all I can do now is to reassess my situation and decide accordingly. So, should I retire now? No, I should not be doing it. I can still add to the team's cause and give my best out there, only a watershed knock is needed maybe.
But, for how long can I test the patience of my fans and more importantly, the selectors? If I decide to hang up my boots at this stage, then whatever efforts I have been putting in to regain my purple patch for the last two years, would become meaningless. I don't want to make the same mistake that Dravid and Laxman did. I would , as I leave the field playing my last innings, want to leave the team on the back of a monumental win and huge applause. A home series after a win in an away series may be ideal, but India is not going to host a test series any time soon. It will take more than a year for that. Till that time, will I be able to sustain my play at the highest level?
3. Should I be doing it after South African series?
My last hundred in Tests came against South Africa and so I may still go at this year's end, oozing with confidence, hopeful of scoring a big one. After all, almost all my team mates lack the experience of playing over there. "Law of Averages" can work in both ways. Probably South African tour may just be the one I was waiting for. After repeated failures for the last two years, I may just get back to form over there.
If that happens, I may get an unanimous support for an extended run to play for India. But, it is where I should be careful. I should not get carried away by my exploits, if everything works out fine in South Africa and try prolonging my career any further. Maybe that's where I should view things pragmatically, considering my growing age, and call it a day, no matter whatever happens. Even if I flopped as a batsman, I should not change my mind. I should be retiring after the South African series. But, will I ever accept quitting the game without making a sound impact? It is easier said than done.
4. Should I leave it to the selectors?
Just like the on-field umpires who are bestowed with the job of ruling a batsman out or not out, it is ultimately the selectors' job to ascertain if they require a particular player to represent a team or not. So far, if they have been persisting with me, it means that they still have some amount of belief left it me. As long as I am available and they keep on selecting me, I have every right to take the field, wielding my cricket willow. So, why should I ever think about saying goodbye to the game when there are people paid for taking a call on that? My job is to keep on playing and let the selectors take a decision on my future. They may also have their own reservations showing me the door even if I do not fare well. If they also do not drop me, the buck will be passed on to me again. So, when should I retire after all?
5. Should I fight it out for my fans?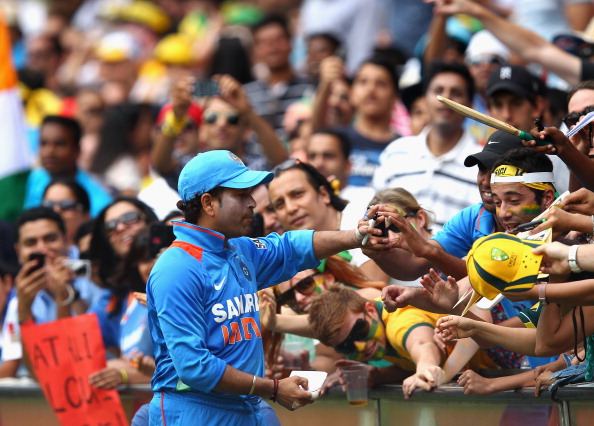 I should be grateful to the fans who have been supporting me even in times of distress. Even when I underwent severe pain in my back and my career almost came to a standstill due to the ill effects of tennis elbow, my fans backed me to make a comeback. It is their blessings and wishes which guided me to do well for the last 24 years consistently. Many have even gone to the extent of saying they will stop watching cricket once I am done.
The game of cricket gave me bread and butter and I cannot think of orphaning it. I have my own responsibility of making this game bigger than what it is now. For that to happen, I should eradicate all my negative thoughts and focus on my game. Even if it requires 24 hours of relentless practice, so be it. I love this game and my fans. Till someone from the current Indian team reaches out to fans as much as I did, I should stay in the picture. It is my duty to offer moral support to my team mates. Reaching a level that I am right now in is not a joke and having done that, I have to deal with it. I should not run away from the current situation. I will fight it out and I will do everything possible to get back to my form. It is "over and out."
Well, those were just my assumptions. Sachin may have his own views, which may differ from the one portrayed here. But one thing is for sure, the thoughts of retirement will be prodding his mind, having batted below par for the last couple of years. For the sake of cricket, I just hope Sachin gets back to his golden days where he used to pummel the bowling attacks at will. Like all fans, I am also eagerly looking forward to the South African tour, scheduled to start in November this year.
Disclaimer: This article reflects the views of the author and not Sachin Tendulkar himself.