Media launch to announce the ICC Women's World Cup India 2013
710 //
16 Nov 2012, 16:03 IST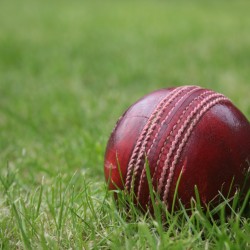 The tournament schedule for the ICC Women's World Cup India 2013 will be announced in a function which will take place at the Wankhede Stadium, Mumbai at 1800 (India time) on Tuesday 20 November.
The event will be attended by the ICC President, Alan Isaac, along with the Tournament director Suru Nayak. Also attending will be members of the India women's cricket team as the city of Mumbai prepares to host this this prestigious global women's cricket event.
The ICC Women's World Cup India 2013 will be held in Mumbai from 31 January to 17 February and England will defend the title it won in Australia four years ago when it defeated New Zealand in the final by four wickets.
The 50-over women's World Cup will feature the top eight ODI women's sides in the world, who will battle it out to be crowned ICC Women's World Cup champions. Those eight teams consist of Australia, England, India, New Zealand, Pakistan, South Africa, Sri Lanka and West Indies.
The matches will be played at five venues across Mumbai, which are – Wankhede Stadium, Bandra Kurla Complex (BKC), Cricket Club of India (CCI), Middle Income Group Club Ground (MIG) and DY Patil Stadium.
Who: Alan Isaac (ICC President), Suru Nayak (Women's World Cup tournament director), members of the India women's team
What: Announcement of the ICC Women's World Cup India 2013 tournament schedule, followed by a media conference with the ICC President, the tournament director and the various players.
Where: Wankhede Stadium, Churchgate, Mumbai – Please note all members of the media wishing to attend are requested to bring an original ID card to gain access to the stadium complex.
When: Tuesday, 20 November 2012, at 1800 (India time)