Ranji Trohy: Jadhav, Konwar star on Day 2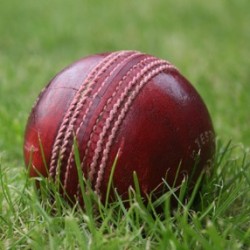 New Delhi - Kedhar Jadhav of Maharashtra and Arlen Konwar of Assam hogged the limelight on the second day of the round 2 of Ranji Trophy matches Saturday.
Jadhav smashed the first triple ton of the season, scoring a massivee 327 runs for his team against Uttar Pradesh. While 31-year-old, Konwar, took six wickets for his team against Jharkhand.
Brief Scores:
Group A:
In Jaipur: Rajasthan 478 all out in 152 overs (Vineet Saxena 114, Hrishikesh Kanitkar 119; Dhawal Kulkarni 3 for 88, Suryakumar Yadav 2 for 21, K Pawar 2 for 21) vs Mumbai 76 for 0 in 28 overs (Aditya Tare batting 43)
In Anantapur: Tripura 260 all out in 107 overs (Abbas Ali 103; Atchuta Rao 3 for 41, Syed Sahabuddin 2 for 49, D Shivkumar 2 for 48) vs Andhra 154 for 0 in 63 overs (Prasanth Kumar batting 80, Hemal Watekar batting 57)
In Surat: Gujarat 600 for 9 decl in 165 overs (Smit Patel 61, Parthiv Patel 56, Manprit Juneja 159, Rujul Bhatt not out 160; Ravindra Jadeja 4 for 125) vs Saurashtra 42 for 0 in 12 overs
In Hyderabad: Hyderabad 341 all out in 114.3 overs (Hanuma Vihari 81, VVS Laxman 120; Ishwar Pandey 4 for 88, Anand Rajan 4-64) vs Madhya Pradesh 44 for 3 in 22 overs
In Chandigarh: Bengal 326 all out in 108 overs (Writam Porel 32, Wriddhiman Saha 98, Laxmi Shukla 62; Manpreet Gony 2 for 54, Sandeep Sharma 2 for 53, Rahul Sharma 4 for 53) vs Punjab 229 for 1 in 70 overs (Jiwanjot Singh batting 102, Mayank Sidhana batting 107)
Group B:
In Chennai: Tamil Nadu: 538 for 4 decl in 168 overs (Abhinav Mukund 51, K.B. Arun Karthik 50, Baba Aparajith 112, Subramaniam Badrinath 72, Dinesh Karthik not out 154; Sunil Raju 2 for 148) vs Karnataka 26 for 0 in 10 overs
In Vadodara: Vidarbha 264 all out in 101 overs (Hemang Badani not out 111, Shalabh Shrivastava 63; M Vahora 3 for 94, Firdaush Bhaja 3 for 50, Yusuf Pathan 2 for 35) vs Baroda 119 for 2 in 43 overs (Aditya Waghmode 62)
In Delhi: Odisha 143 all out and 7 for 0 vs Delhi 331 all out in 105.4 overs (Mithun Manhas not out 161, Sumit Narwal 66; Basant Mohanty 4 for 81, Alok Mangaraj 3 for 63, Deepak Behera 2 for 47)
In Pune: Maharashtra 738 for 5 in 177 overs (Harshad Khadiwale 68, Dilip Atitkar 80, Kedar Jadhav 327, Rohit Motwani 146; Bhuvneshwar Kumar 2 for 48, Piyush Chawla 3 for 233) vs Uttar Pradesh
Group C:
Jammu and Kashmir 338 all out in 151.3 overs (Ian Dev 36, Parvez Rassol 171 Samiullah Beigh not out 57; S Bandekar 2 for 61, Sher Yadav 2 for 54, Sunil Desai 4 for 24) vs Goa 48 for 0 in 29 overs
In Nadaun: Services 312 all out in 97.4 overs (Pratik Desai 61, Soomik Chatarjee 54, Rajat Paliwal 52; V Malik 3 for 89, Rishi Dhawan 3 for 80, Prashant Chopra 2 for 26) vs Himachal Pradesh 252 for 2 in 80 overs (Aakash Chopra 65, Prashant Chopra 90, Paras Dogra batting 56)
In Jamshedpur: Assam 179 all and 27 for 2 in 11.5 overs vs Jharkhand 174 all out in 76.1 overs (Rameez Nemat 53, Saurabh Tiwary 33; Abu Nechim 2 for 44, Arlen Konwar 6 for 67)