To retire or not - The big question for Sachin Tendulkar
915 //
01 Dec 2012, 16:57 IST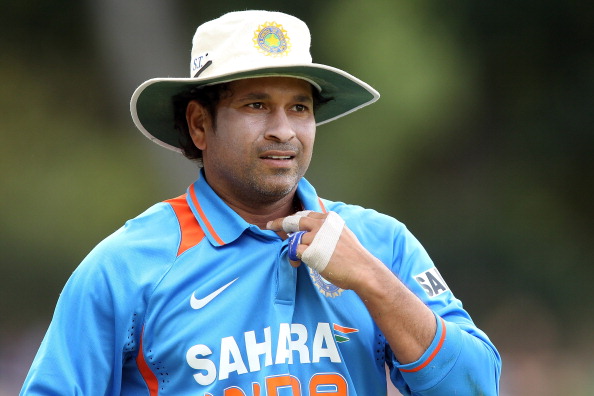 You know who I am talking about; none other than Sachin Tendulkar. Yes, I know this is going to be a debatable call, but as an observer, I have formed definite views. And statistics don't lie.
So, Ricky Ponting, the greatest Australian since Don Bradman himself, has retired. Age: 37. He was one of the finest men to grace this game. He had skill, power, aggression and exhibited phenomenal leadership. A fantastic fielder, and sometimes a a bowler. A lot of runs accumulated and three World Cups ('99, '03 and '07) won. He is the one who has caused this question to rear its head. Again.
Sachin Tendulkar – Many people call him a God, a Legend, an all-time great, and I agree. However, I personally think he has already achieved what he could have possibly achieved, and his time is near an end. He is 39, and still playing. His recent performance in a Test matches show his drastic drop in form. And what about his dismissals? Clean bowled, more often than not! Once a prized wicket, and now just another batsman!
I won't question his dedication. But he has won everything he could, so why is he still playing? Dedication alone cannot win you matches, your reflexes need to be strong and age isn't helping Tendulkar.
Irrespective of his records, he will sadly be remembered for only the last few matches he plays. And his current performance is alarming. I think he should have quit after the winning the World Cup last year. So why does he continue? Why not let the youngsters come in and be part of the change in Indian cricket? I also doubt the selection process. Observe his current form. Why is he still selected? Other players are conveniently dropped just after a couple of bad matches. But not Tendulkar. Why is this special treatment meted out to him? He is at the end of the day, a cricketer part of a team of 11. There are other factors as well, but his overall performance recently has not been particularly great and rings the alarm bells for Indian cricket.
I won't judge whether he should retire or not. That is not my call. But I really think he should take his time, assess his situation and take the right decision. Nobody can deny that he is the second greatest cricketer ever (Don Bradman will always be the first and no one can ever dethrone him), and he has earned the right to make that call.