Victorian company adds to portfolio of Indian heroes
824 //
16 Mar 2013, 13:55 IST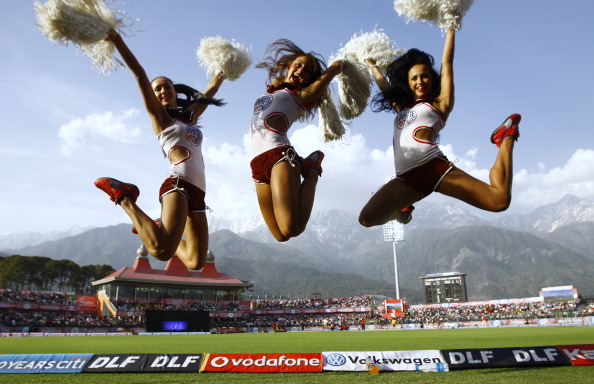 The Minister for Technology, Gordon Rich-Phillips, today announced that Victorian new media company My Heroes has added several more leading Indian Premier League (IPL) teams, as well as Australian cricket legend Brett Lee to its stable of sporting teams and stars.
Brett Lee is an extremely popular sportsman in India, where he is known for his outstanding international cricket career and as the strike bowler for reigning IPL champions the Kolkata Knight Riders, as well as his numerous film, TV and band appearances.
Mr Rich-Phillips said that following the inaugural signing in 2012 of the Rajasthan Royals, the Melbourne-based global company has signed deals with IPL heavyweights the Delhi Daredevils and the Kings XI Punjab, with another club to be announced in the coming fortnight that will enable it to develop and market a range of interactive media products across India for their fans. "My Heroes will provide numerous innovative products that enable fans to personally connect and interact with their favourite sports and entertainment heroes," Mr Rich-Phillips said.
"These latest inclusions will enable the company to get its products to an even larger segment of the burgeoning Indian middle class, to a large population who adore their cricket and who have a passionate desire to connect with their Heroes. The company will utilise mainstream and new media networks to provide easy fan access across web-mobile-and social media platforms", Rich-Phillips continued.
My Heroes markets a range of personalised digital products for smartphone, PC and tablet platforms too, as well as personalised and bespoke printed products. These printed products that can have 'Quick Release' QR codes added and when scanned with your mobile, will activate premium video clips from your favourite heroes, effectively bringing the printed product to life!
Mr Rich-Philips is in Mumbai, India, as part of the Victorian Government's current Super Trade Mission to India, which includes delegates representing more than 150 leading Victorian organisations and businesses.
Mr Rich-Phillips said, the My Heroes' success in India had been facilitated through its participation in previous Victorian Government-led missions.
"My Heroes is a great example of an innovative company that has seized its opportunities in India with both hands," he said concluded.
My Heroes' Executive Director, Jon Field, said the company is expanding from sports into entertainment by launching our Bollywood celebrities.
"Additionally, we're proud to be the first new media company in Asia-Pacific to enable monetisation of social media across both Indian Premier League cricket and Bollywood heroes within our own branded advertising environment. We achieve this by integrating the conversations between heroes, fans, and commentators on our soon to be launched My Heroes 'ChatTracker™" platform Mr Field said.
"We would never have been able to achieve such unprecedented growth without the ongoing support of the Victorian Government, through the trade missions which have really been the cornerstone for our foray into the Indian market," concluded Field.