'The Elder Scrolls: Blades' has been delayed until 2019
Timeless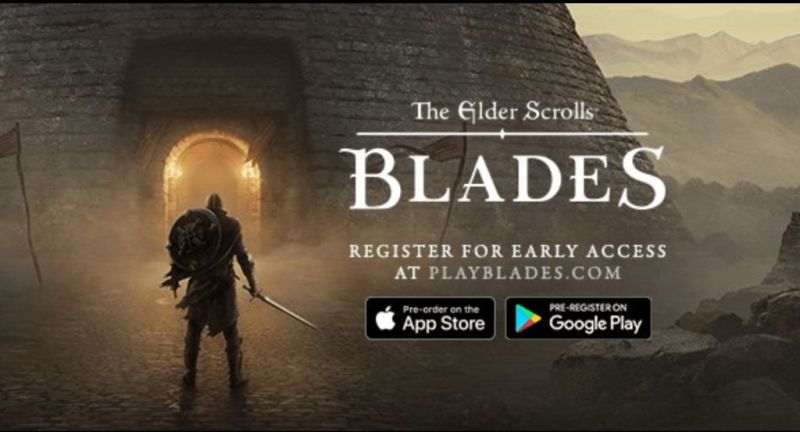 When Bethesda's action role-playing game The Elder Scrolls: Blades was revealed at E3 2018, the release period was slated to be the end of 2018. But the official Twitter account of Elder Scrolls has now confirmed that the game has been pushed to next year.
The Gameplay trailer of The Elder Scrolls: Blades showed everyone how serious the developers were in developing the Android / iOS game. Which is why this latest development is bound to come as a disappointment to the fans.
Here is the tweet which confirmed the delay:
Here is everything you need to know about The Elder Scrolls: Blades.
Gameplay
Blades features three main game modes: Abyss, Arena, and Town. Abyss offers a rogue-like experience in which the player must attempt to get as far as possible in an endless dungeon.
Arena is a player versus player multiplayer mode in which two players battle against each other.
Town is the game's main mode, which is a hub area where the player can progress the story, receive quests and meet non-player characters (NPCs). The player's hub town initially starts destroyed and they are tasked with rebuilding and upgrading it, which consequently unlocks more quests and NPCs. Players can also visit their friends' hub towns
Story
Set in the fantasy universe of The Elder Scrolls, the player's character is a member of the Blades, an elite group of agents for the Empire that have been forced into exile. The player returns to their home town to find it destroyed and must assist in rebuilding it.
The delay in the release date of the game might be to improve the gaming experience. However, no official details have been revealed yet about why the game has been pushed to 2019.
We will update you all if any new news arrives, until then stick to Sportskeeda for all the latest gaming updates.