AIFF confirm China tour for India women's team ahead of Asian Games
2.82K //
02 Jul 2014, 16:06 IST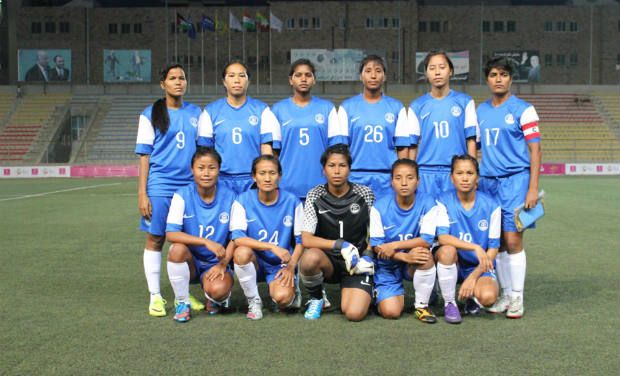 Sportskeeda reported earlier that the India women's team could have an exposure tour abroad to prepare for the 2014 Asian Games and now the AIFF have confirmed that the girls will be heading to China in August.
The Asian Games preparatory camp will kick off in Mumbai on July 11 and continue till August 25. After that there will be a two-week exposure tour in China.
Tarun Roy has been named as the head coach of the women's team and he has selected a list of 35 probables for the camp in Mumbai. However the final squad for the 2014 Asian Games in Incheon, South Korea will have 18 players.
List of probables
GOALKEEPERS: Okram Roshni Devi (Manipur), Aditi Chauhan (Delhi), Tikina Samal (Orissa), Pushpa Tirkey (Jharkhand).
DEFENDERS: Romi Devi, Radharani Devi, Umapati Devi (all from Manipur), Ashalata Devi (Delhi), Suprava Samal (Railways), Tuli Goon (West Bengal), Lako Bhutia (Sikkim), Nirmala (Haryana), Sumitra Marandi (Jharkhand),
MIDFIELDERS: Kamala Devi (Railways), Premi Devi, Bembem Devi, Mandakini Devi (all from Manipur), Supriya Routray, Manisa Panna, Montesori Chanu (all from Railways), Ammolya Kamal (Karnataka), Swati Rawat (Delhi), Neha Kumari (Bihar), Dorothi Oriya (Assam), Margaret Castanha (Goa), Manpreet Kaur (Railways), Indumathi Kathiresan (Pondicherry).
FORWARDS: Parmeshwori Devi, Rinaroy Devi, Dangmei Grace, Bala Devi (all from Manipur), Jyoti Burrett (Delhi), Pinky Magar, Sasmita Malik (both from Ralways), Jabamani Soren (Orissa).
STANDBYES:
Durva Vahia (Goalkeeper -- from Maharashtra), Paromita Sit (Midfielder -- from Karnataka), Kavita Devi (Froward – from Haryana), Gita Das (Forward – from West Bengal), Nandhini Munusamy (Forward – from Tamil Nadu).