AIFF happy with response from 30 corporates for I-league clubs
830 //
05 Mar 2013, 20:40 IST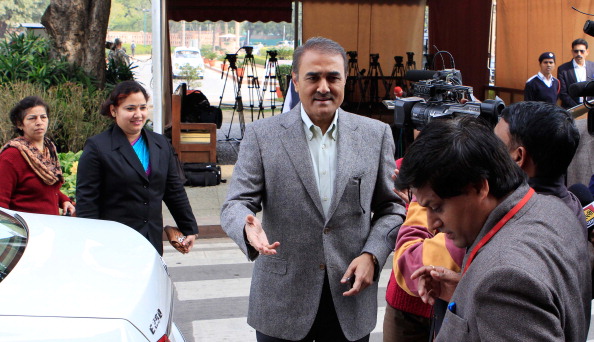 New Delhi - The All India Football Federation (AIFF) Tuesday briefed 30 interested corporate groups, who have shown interest in bidding for two new teams for the 2013-14 I-League.
Prominent groups like Sahara, GMR, Venky's, Piramal, Dodsal Group, IL&FS, JSW, and DSK attended the Open House session at the Football House here.
I-League chief executive Sunando Dhar told IANS that the AIFF was happy with the response they received from the corporates.
"Today some 30 corporates turned up for the meeting. We are happy with the response that we got from the corporates," he said.
AIFF vice-president Subrata Dutta told IANS that the corporates were asked to fulfill two criteria — invest in infrastructure for the next five years and that they should bid for any city except from states of Goa and West Bengal.
"We told the corporates that we want clubs from north, north-east, south and western India. We also want them to invest in infrastructure for the next five years," he said.
Sahara are interested in fielding a team from Lucknow and GMR from Hyderabad. Both Sahara and GMR own Indian Premier League (IPL) franchises in Pune and Delhi, respectively.
The AIFF is also planning to keep the two new teams safe from relegation for the next two years.
The process of registering new teams is likely to be completed by the end of April. It will help the two new teams to recruit footballers when the transfer window opens up June 9.
Two teams – ONGC and Air India – are likely to be dropped from the I-League after they failed to fulfill the Asian Football Confederation (AFC) club licensing criteria despite repeated reminders.