Copa America 2011 Final: Uruguay versus Paraguay Preview
790 //
24 Jul 2011, 17:52 IST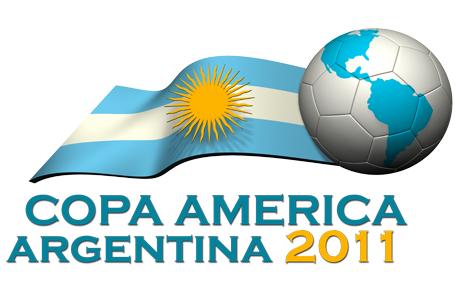 Copa America 2011 Final
Paraguay vs Uruguay
Venue: Buenos Aires
Date: July 25, Time: 12:30 AM (IST)
The Copa America 2011 in Argentina is set for a tantalizing grand finale when Uruguay takes on Paraguay on Sunday at Buenos Aires, the Capital city of Argentina.
The Copa America 2011 final leaves Uruguay as the favorites after the elimination of host Argentina and defenders Brazil. Uruguay lead by a talented forward pair of Suarez and Forlan and a brilliant attacked had scored in all their earlier Copa matches this year while Paraguay, with a defensive mindset has reach the final with no clear cut wins. The Quarter final and the Semi final result involving them was decided on Penalty shootouts.
Uruguay defeated host and neighbour Argentina in the Quarter final after being tied 1-1 in the end of 120 minutes despite playing with 10 men for close to an hour. In the end Goalkeeper Muslera turned out to be the hero when he saved Carlos Tavez free-kick to take his side to the Semi-Final.
The Semi-Final totally looked to be a different game with the Uruguayans up against surprised Semi-finalist Peru. Forlan and Suarez combined well to notch up a 2-0 victory to take Oscar Tabarez men's close to their record 15th Copa title quest.
With those two goals in the semi-final, Suarez became the join top scorer with Argentines Sergio Aguero with three goals each. The Liverpool striker could become the first Uruguayan, joint or outright, to become top scorer of the Copa since Carlos Aguilera was named joint-top scorer of the 1983 edition.
For the La Celeste, Diego Perez is set to return after missing out the semi final following his suspension in the match against Argentina. Mauricio Victorino will also return after sitting out in the last match with injury while it remains to be seen whether Tabarez would risk Edinson Cavani as he is reported to be not 100% fit.
Paraguay knocked off South American giants Brazil in the quarter final after being locked in a stalemate for over 120 minutes. In what could be the worst penalty kick ever, Brazil failed to convert a single shot from the spot and hence faced elimination. Earlier in the group stages, La Albirroja caused a near upset for the Brazilians before they allowed them to score the 2-2 equalizer in the last minute of the game.
Again in the Semi-Final, Gerardo Martino's men shut out Venezuela for another 120 minutes before the winner was decided through a penalty kick in which they emerged winners. The worrying factor for Paraguay is their attacked which had managed just 4 shots on the goal against Brazil and 9 against Venezuela; making it 13 shots in close to 250 minutes of play. So to win this final, Lucas Barrios, and Roque Santa Cruz has to be at their best.
Paraguay had been rocked by disciplinary action after the post semi-final match brawl which sees their Coach Gerardo Martino and assistant Jorge Pautasso handed a touchline-ban. Adrian Coria will take over the reign for today's final. While it is still not clear whether Roque Santa Cruz will start for Paraguay after an injury which looks like a hamstring pull, Jonathan Santana will miss tonight's epic after being red carded in the semi-final.
The two players crucial for today's match will be the Goalkeepers of both the team – Uruguay's Fernando Muslera and Paraguay's Justo Villar. Bothof them have came up with superlative performance and deserved due credit for their teams final match appearance.
Probable Line-Ups
Uruguay:  Muslera; M. Pereira,Lugano, Victorino, Caceres, A.Pereira; Gonzalez, Perez, Rios;Forlan, Suarez.
Paraguay: Villar; Da Silva, Veron, Torres, Vera; Barreto, Caceres, Riveros, Estigarribia; Barrios, Valdez
                                             Copa America 2011 Matches
                        Uruguay                                                         Paraguay
20 Jul 2011      Peru 0 – 2 Uruguay                 21 Jul 2011      Paraguay 0 – 0 Venezuela
16 Jul 2011      Argentina 1 – 1 Uruguay        17 Jul 2011      Brazil 0 – 0 Paraguay
13 Jul 2011      Uruguay 1 – 0 Mexico            13 Jul 2011      Paraguay 3 – 3 Venezuela
8 Jul 2011        Uruguay 1 – 1 Chile                9 Jul 2011        Brazil 2 – 2 Paraguay
4 Jul 2011        Uruguay 1 – 1 Peru                 3 Jul 2011        Paraguay 0 – 0 Ecuador