Gameweek 7 Preview - TAL Crystal Ball
1.38K //
08 May 2015, 21:04 IST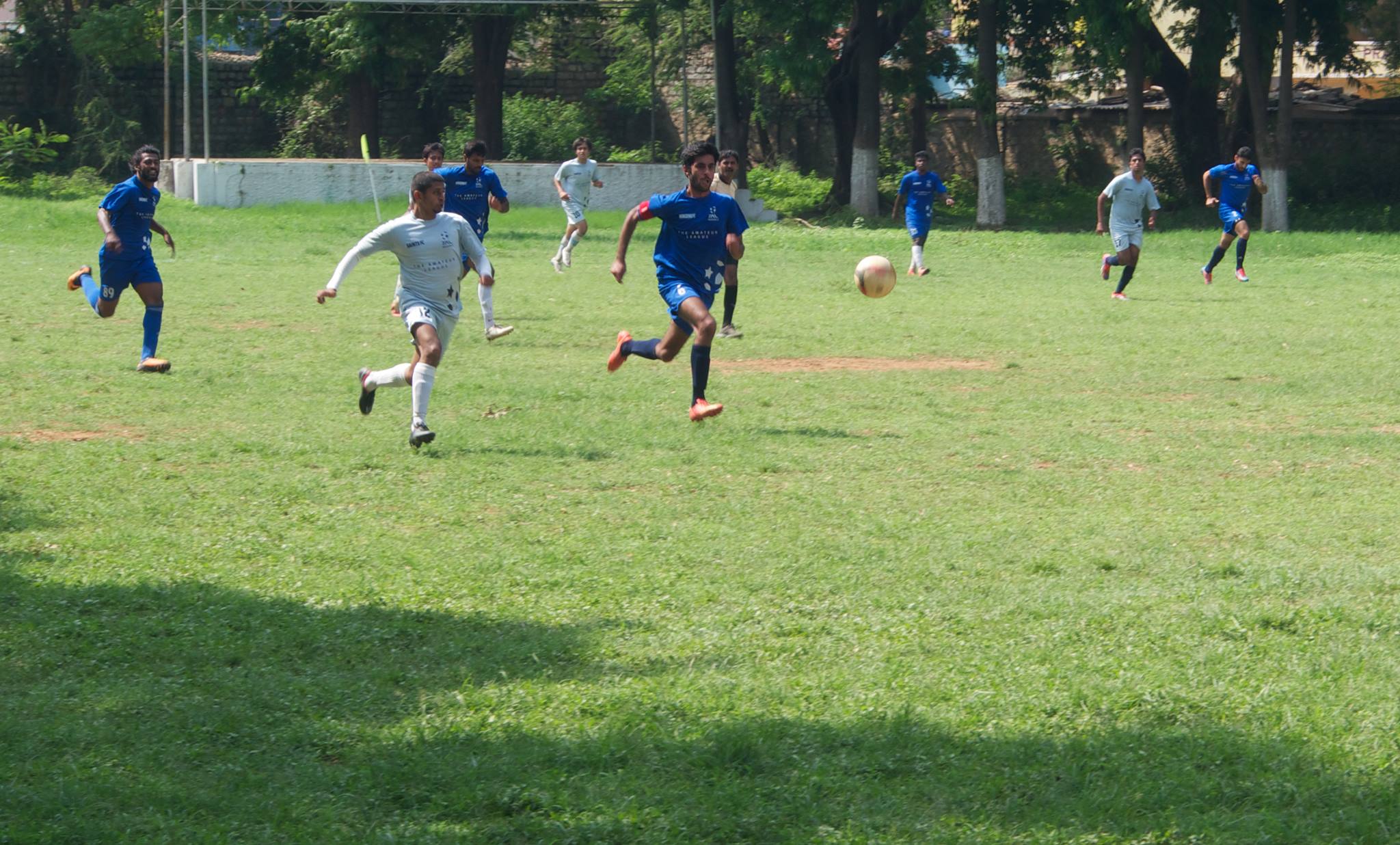 Gameweek 7 kicks into action as the second half of TAL Season 2 is upon us. Horizons sit atop the standings with a three-point lead, while Saints and Gremio are in second and third respectively. The relegation battle is underway as well with four points separating 7th and 11th and with 5 games remaining Mercurial still have a chance to get out of the danger zone.
8:30AM – Rare Dare FC v Indian Ocean
Rare Dare FC takes on Indian Ocean in the first game of GW 7. Both teams suffered losses in GW 6 and currently are still under the threat of relegation. A victory for either team would steer it closer to safety. Rare Dare FC seems to have found the right set up for their team but might have to consider using Don Bosco up front in attack as he provides pace and finishing. Indian Ocean will be looking communicate better on the field to carry out game-day plans.
Crystal Ball: Rare Dare FC 2- 2 Indian Ocean
---
10:00 AM – Yataghan BFC v Horizons FC
The second game of the day features Yataghan BFC and Horizons FC. Yataghan BFC are coming off a loss to Flipkart FC but have been in good form over the past few weeks. Defending champions Horizons FC beat title rivals Saints FC in a tightknit affair last week to inch closer to the finish line. Yataghan has taken an attack-first option to heart and poured in the goals but might have to consider a defensive set-up to get anything from this game.
Crystal Ball: Yataghan BFC 1 – 3 Horizons FC
---
11:30 AM – Samba FC v FC Kougen Kikou
Next, Samba FC plays FC Kougen Kikou to round off the morning session. Both teams are coming off good victories in GW 6. Samba FC beat local rivals Rare Dare FC to continue their march into the top half. FCKK haven't lived up to expectations this season and currently lie 8th in the table but a decent showing in GW 6 must surely give them confidence to end the season strongly. Both teams have good defenses and the winner might be decided on tactical nous.
Crystal Ball: Samba FC 1 – 1 FC Kougen Kikou
---
1:15 PM – Gremio FC v Mavericks FC
The first game after lunch pits in-form Gremio FC against Mavericks FC. Gremio are coming off a massive win against Mercurial but must keep their feet on the ground if they are to finish in the top three. Mavericks have shown bright spots in the campaign but have lost the attacking mojo they showed last season. If Mavericks are to gain any points from this game, they should focus on keeping out Gremio's attacking duo of Vignesh D and Monish Yadav.
Crystal Ball: Gremio FC 3 – 1 Mavericks FC
---
2:45PM – Mercurial FC v Project 7
Mercurial FC goes up against Project 7 in the second encounter of the afternoon session. Mercurial FC will be hoping this to be the game that turns their season around and with 5 games to go, there is still time for a revival. Project 7 came out winners in a close match against Indian Ocean in GW 6 and as a result has moved up the table to 7th although just four points separate 7th and 11th. Both teams need wins and an attacking game looks to be on the cards.
Crystal Ball: Mercurial FC 3 – 3 Project 7
---
4:15 PM – Saints FC v Flipkart FC
The final game of the day has Saints FC up against Flipkart FC. Saints FC lost to Horizons FC in GW 6 but know that they must keep up the pressure to capitalize on any mistake by the champions-elect and will be looking to make up on the goal difference. Flipkart FC has been the pick of the new teams this season and are not pushovers. Flipkart have a direct approach coupled with a potent attack and are capable of upsetting the bigger teams if they get their tactics right.
Crystal Ball: Saints FC 2 – 0 Flipkart FC