Guardiola and Suarez connection linked to £50m Chelsea bid
5.30K //
18 Nov 2012, 23:10 IST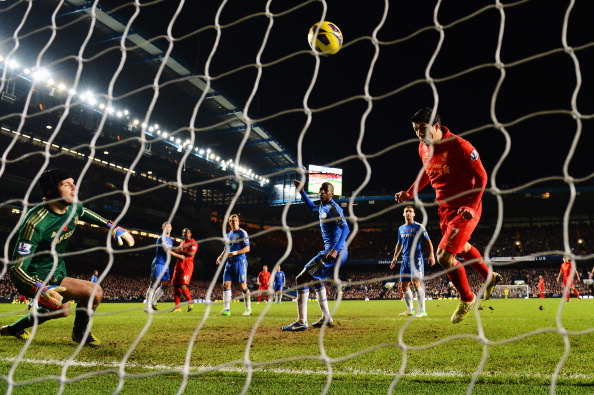 As usual with Chelsea struggling to score goals and take their chances, the press are once again taking their chance to speculate on possible movement through the Stamford Bridge doors.
Once again this morning, almost two years on from when it happened before, reports have surfaced this morning that Chelsea could hit Liverpool with a bid of around £50m once again for their main striker  - In this instance it would be for Luis Suarez!
Pep Guardiola is back in the frame at Chelsea come the end of the season and his brother is the agent of Luis Suarez. Roman Abramovich will try and tempt Guardiola to Stamford Bridge at the end of the season no matter what, and will try and provide him with a dream partnership of Falcao and Suarez for next season.
Now of course, this could be pure speculation and have little or no substance at all, but it's obvious to Chelsea fans that all we are lacking in the final third at the moment is a clinical striker and BOTH fit the bill.
It's looking more and more likely that Falcao will move to Stamford Bridge in January after the player himself talked up a move this week and Man City have distanced themselves from the race for his signature, but to have him here (possibly) and to then go on and get Suarez would be unreal!
Like I say, this could be total rubbish and just pure speculation, but the thought of it if it did happen would be a real statement of intent from Chelsea once again.
I still personally believe that reports of Guardiola to Chelsea are nothing but disrespectful to RDM and the job he has and will continue to do here but they just will not go away.
Right now, we have more important things to consider such as picking ourselves up and getting our defensive shape right and getting on with what is happening now and this season.
What do you people think of the speculation about Guardiola and the fact it won't go away. The Falcao rumours and this new report about Suarez bearing in mind his agent is Pep Guardiola's brother?
Carefree & KTBFFH!