Indian Football: AIFF thank Delhi Soccer Association
926 //
29 Jul 2011, 22:41 IST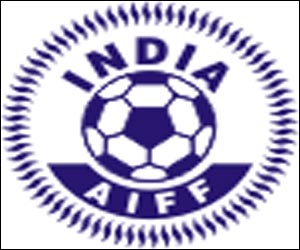 The All India Football Federation expresses its gratitude to the Delhi Soccer Association for their co-operation in the successful staging of India's World Cup Qualifier against UAE at the Ambedkar Stadium on Thursday, July 28, 2011.
Thanking Mr. Subhash Chopra, the President of the Delhi Soccer Association and the other members of the Association, Mr. Praful Patel, the President of the All India Football Federation said, "It wouldn't have been possible to host the match without the support of Mr. Chopra and all the honourable members."
"On behalf of the AIFF, I thank the DSA and expect their co-operation for the betterment of football in years to come," Mr. Patel added.
Mr. Kushal Das, General Secretary, All India Football Federation, appreciated the whole-hearted support of Mr. NK Bhatia, the Vice President of the DSA, Syed Shaheen, the Honorary Secretary and the Association in general.
"Mr. Bhatia's experience guided us in the right path. He was a pillar of strength all throughout," Mr. Das said.
Mr. Das also thanked the Police and the Fire Brigade for their endeavour in making the event a success.
The crowd who braved the rain to watch Team India in action also came in for praise from Mr. Das. "The crowd ignored the rain and cheered for Team India. I expect them to turn up in larger numbers the next time the boys play," he said.