Indian football fans: Trolls on my wall
864 //
09 Nov 2012, 17:12 IST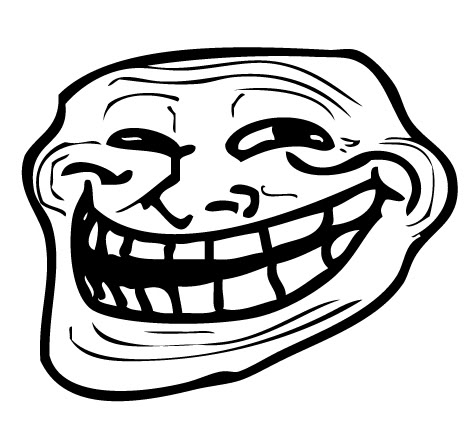 A troll is someone who posts inflammatory or extraneous messages in an online community, with the primary intent of provoking readers into an emotional response or otherwise disrupt normal discussion.
This is the definition I found on Wikipedia for what is increasingly being seen on Indian websites that focus on football (or sports in general). These comments can get downright nasty, laced with choice invectives. Anybody can be brave online I suppose.
Sports fans are different than any other sort. I get that. But the adoration and identification with their heroes and teams is highly irrational. I'm not aware if the lack of balance is found elsewhere in the world (despite the famed thuggery in Europe and the Americas).
Apart from the usual maligning of competitors, these 'fanboys' don't mind taking on fellow commenters. This is usually accompanied by a terrible lack of knowledge of the game.
I've seen people question managers on why a talented midfielder is on the bench while a middling central defender is playing.
While it's nice to see more people taking an interest in the game, it's become a war of the fanboys online. They don't watch matches for the pleasure of it, they're not waiting for a good game.
They just want their team to win, no matter what, so that they can prance and boast on popular websites. It's not like a fanboy has had a part in teams winning (or losing).
And the Indian love for stats is found here as well. So and so many goals and so and so many assists. It's not maths. I'm not even sure some of these 'fans' watch the matches. At least some are relying on numbers found on the Internet to argue.
Football awards themselves are frivolous. There is a heavy skew in favour of strikers. Defenders and deep-lying midfielders are ignored despite a host of teams relying on them to hold their game together; and fanboys follow the trend.
(Cristiano) Ronaldo vs (Lionel) Messi seems a most entertaining debate for new-age fanboys. It's as if the two cannot exist in the same universe without being compared. Does nobody see that they fit into their respective club systems and have different roles for their clubs?
Messi fanboy: Ronaldo is (insert invective of choice). He's selfish and plays only for himself. Messi is a team player. He shows up at all the important matches. Barcelona are so good. Madrid sucks.
Ronaldo fanboy: Messi is a dwarf (It's a more common comment than one might imagine). Ronaldo is a more complete player. He's been successful in two countries and two top leagues. Messi can't play without Xavi (Hernandez) and (Andres) Iniesta. Hala Madrid.
Their commentary is often garrulous and exaggerated. I doubt the players themselves compete so fiercely. You know who you are. Stop wasting people's time. If you want people to value your opinion try and put some value in it. Try and learn something about the (and any) game so that you can enjoy it.