Manchester United Vs NewCastle United : Preview
793 //
16 Aug 2010, 17:30 IST
The two bitter rivals of the 90's square off against each other after a one year gap when Manchester United entertain Newcastle United at Old Trafford on Monday . With Chelsea winning by a huge margin and setting the tone for the race to the trophy ,  Manchester United knows that any slip up will be a damaging blow to their chances . And they would try to avoid it when they face a rejuvenated Newcastle side .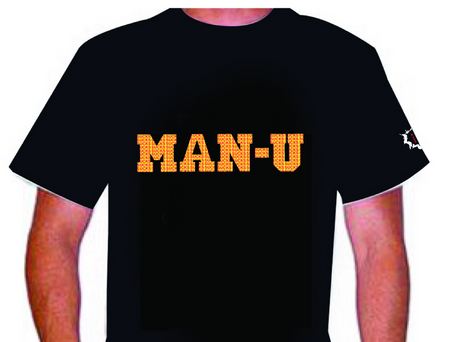 Newcastle United had to swallow the bitter pill of relegation way back in the 08-09 season when financial problems , poor management and other off the field issues along with poor play condemned the team to relegation . Such was the magnitude of the problem that even local hero Alan Shearer could not rally his troops to safety . But last season was an altogether different season albeit in a different league . Newcastle managed to retain some of their top players and led by Kevin Nolan and Andy Carrol , they dominated the championship and won the league with  many matches to spare . One reason for this had been the decisions taken by Hughton , their coach at the beginning of the season . With significant importance given to the senior players in terms of taking decisions , he firmly aroused the passion of the players for the club and together had a fine season .
Manchester united had a different season last time . Although Manchester United finished second , they had a very poor season in which they were only able to win the carling cup . With the departure of Cristiano Ronaldo and Carlos Tevez , Manchester United found it difficult to come to terms. However they got a new hero in Wayne Rooney who almost single handedly led the red devils charge .
Alex Ferguson had earlier admitted he was surprised to see Newcastle united back in top flight after just one season and has attributed this to their coach and their support . But Newcastle had something else going for them . The form of the top players . Players like Andy Carrol , Kevin Nolan , Alan Smith ,Jonas Guiterrez , Colocini and Steven Taylor rose to the occasion and contributed handsomely .
Newcastle united might be without their star striker Andy Carrol but a final decision would be taken before the match . Sure absentees include Gosling , Steven Taylor and Sol Campbell . Kevin Nolan has already been named as the captain of the Magpies . On the other hand Ferguson have no new injury worries except from the fact that whether Rooney should play or not following a tiring last season .