Mark Schwarzer: A fantastic signing for Chelsea
3.29K //
10 Jul 2013, 17:04 IST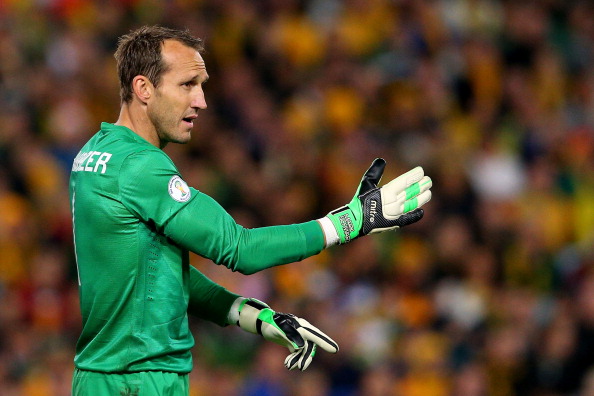 Chelsea announced the signing of Mark Schwarzer on a free contract yesterday and I immediately thought to myself, "What a fantastic signing".
For the last few years we have been lucky that Petr Cech hasn't missed too many games because let's face it, and I mean no disrespect here, Ross Turnbull never really seemed up to it when called upon.
You have to admit that you felt uneasy with anyone else but Cech between those two posts. I just never felt comfortable enough with Turnbull despite his penalty heroics in the Cup!
Schwarzer brings with him a wealth of Premier League and international experience. He has made over 500 appearances in our League and is still a key part of team Australia who have just qualified for next years World Cup in Brazil.
Speaking of his move to Stamford Bridge, Schwarzer said:
"It's a phenomenal club. It's one of the biggest and best clubs in the world, and it's an honour to sign for Chelsea. I didn't take much convincing to come here.
There were other interests but once I knew Chelsea was interested it was very much the case that I wanted to try and make it happen. I'm very fortunate and delighted to be sitting here today.
There were a lot of things that ticked all the boxes, but most of all Chelsea Football Club is an enormous club and I think a club that can re-establish itself as the best club in the country. It has an unbelievable manager and an unbelievable squad of players and it's very exciting.
I still have a lot of aspirations to play for my country. I want to play another World Cup, we've just qualified for Brazil and I want to continue to play at the highest level for as long as possible.
Obviously Petr is a fantastic goalkeeper and the number one goalkeeper at Chelsea but I am here to help push him along, he will hopefully push me along and help the younger keepers at the club as well. I'm very excited of the challenges ahead."
I really believe this is a key signing for our season and I like that fact that he has already spoken openly about wanting to push Petr Cech for a starting place. It's something we have all felt at times he needed as every other single position on the pitch has a healthy competition for places!
Schwarzer makes it three new signings for Jose Mourinho so far as he continues to fit the pieces into his Chelsea jigsaw for the season.