Tottenham vs Arsenal - A SWOT analysis
1.35K //
03 Mar 2013, 12:23 IST
The North London derby is back, and this time it promises to be an absolute thriller of a match. With a place in the elite Champions League up for grabs, it's not just pride on the line when these 2 teams step out on Sunday at White Hart Lane. This article looks into the Strengths, Opportunities, Weaknesses and Threats of both the teams going into Sunday's big match.
Tottenham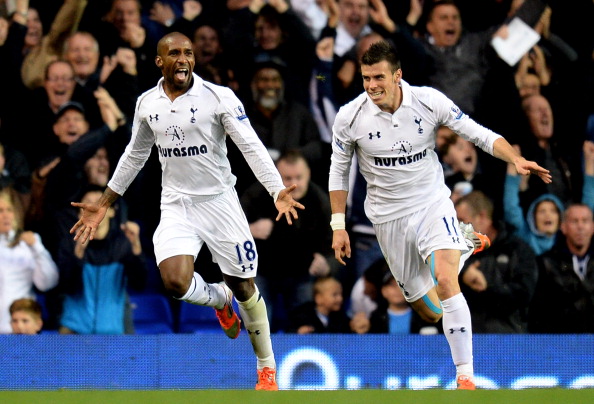 Strengths
A team which is currently high on confidence, Tottenham have really looked strong throughout the season. A huge advantage for Tottenham is that they probably have the Premier League's best player at the moment, Gareth Bale. He has been absolutely world class this season and his performances have taken Tottenham to the next level. When the pace of Lennon, the skill and talent of Dembele and the predatory instincts of Dempsey are added to the mix, Tottenham certainly look like a very difficult team to contain. Also, they have 2 top class goalkeepers in Lloris and Friedel, and with a solid defense which is looking better and better with every game, Tottenham will be looking to kick on and really cement their place in the top 4. Currently on a run of 11 unbeaten games, Tottenham will also have the added advantage of playing at home.
Weaknesses
Though Tottenham are ahead of Arsenal in the Premier League at the moment, they historically always seem to struggle against Arsenal. With Jermain Defoe just returning from an injury and Adebayor looking out of sorts this season, Tottenham really look bare in the striker's department. Also, the Spurs full backs Kyle Walker and Jan Vertonghen push up regularly and this might leave them vulnerable to a quick and devastating counter attack from Arsenal. Though Tottenham have Bale, they should not forget the threat posed by Walcott and co. The defense should really be on top of their game to prevent Arsenal from scoring.
Opportunities
A match against Arsenal is always the biggest fixture of the season for Spurs, and this time it will be played with an extra edge as there is much more than just pride on the line. A win here will give AVB and his boys a real belief that they are the among the best in the Premier League. Unbeaten in their last 11 matches, a positive result here will give them huge confidence to continue their stunning form over a tricky run of fixtures in the coming months.
Threats
It was after a defeat to their north London rivals last year that Tottenham slipped from second in the league to fourth and hence missed out on Champions League qualification. With a tough run of fixtures over the next two months, a loss here might just deflate them and leave them with the all too familiar feeling of just missing out on the Champions League. Arsenal traditionally always perform well in this game and it is up to Tottenham to prove that the balance of power in North London has really shifted.
Arsenal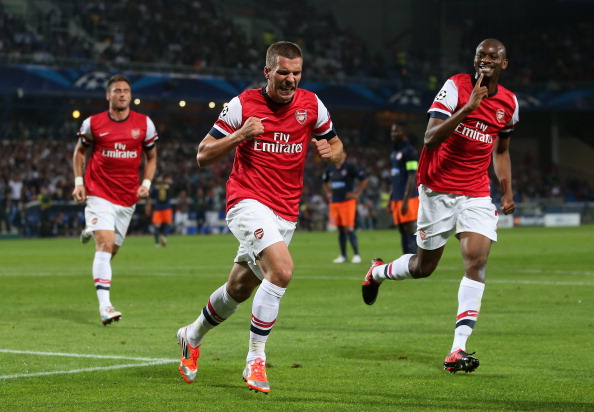 Strengths
With a midfield boasting of Wilshere, Cazorla and Arteta, Arsenal can stake a claim at having the most creative midfield in the Premier League. With Giroud and Podolski peaking in the last few weeks, Arsenal will be pretty confident of putting the Spurs defense under pressure. Adding Walcott into the fray, the Gunners will be looking to take the game to Spurs and attack from the outset. Also, Arsene Wenger's men always peak at the end of the season and they will be looking to replicate their last season heroics once again at the Lane. With Wilshere and Cazorla linking up well in the midfield, the Gunner's theory of total football has started paying dividends again in the Premier League.
Weaknesses
Arsenal's traditional weakness has been their defense and it continues to remain shaky this season. A Tottenham team which has pace will be looking to exploit the slow moving centre back pair of Mertesacker and Vermaelen. Though Monreal has been impressive in the games he has played so far, he will be subjected to his first real test when he will have to keep up with the pace and trickery of Tottenham's wingers Gareth Bale and Aaron Lennon. Sagna has just started finding his feet back in the Premier League and the match might well be decided on the ability of Monreal and Sagna to shut out spurs' wingers. Vermaelen must bring all his experience into play and command the defense like a true captain if they must have any chance of keeping Tottenham out .
Opportunities
Arsene Wenger has never missed out on qualifying for the Champions League and this match gives another opportunity for Wenger to preserve this incredible record. A win here will take them just 1 point away from the 4th spot  and it will give them an opportunity to preserve another record which they are very proud of, that Wenger has never finished below Spurs in the Premier League. With the Champions League almost certainly out of the question for Wenger and his men, they can now focus all their attentions on the Premier League. Also, Wenger will remember that it was around this time last year that Arsenal peaked and Tottenham dipped, and he will be hoping to replicate the same .
Threats
With another trophyless season this year, Arsene Wenger knows that a place in the Champions League is the minimum requirement for a club of Arsenal's stature. A defeat here will see them drift 7 points off the pace and it might finally lead to Wenger getting sacked at the end of the season. This match is a true "6″ pointer for both the teams and the result here might just go to show who will be the kings of North London at the end of the season.
X Factor
Look out for the highly entertaining battle between the two former Southampton prodigies, Bale and Walcott.
All things said and done, the North London derby will be a truly entertaining affair with many goals expected. If the last few clashes are anything to go by, we are definitely in for a treat tonight. Who do you think is going to win? Leave a comment.