What's ailing Real Madrid?
887 //
28 Dec 2012, 15:45 IST
Six Los Blancos players featured in the final Ballon 'd Or list, the most for any club. And the best of them is a safe enough bet to win; such was their dominance last season. They scored a preposterous 121 goals and a record 100 points to win the Liga, winning 32 times and losing just twice. Besides which, their eccentric manager has been nominated for the Fifa Coach of the Year. And yet, with a largely unchanged team, the Madrid club lags league leaders Barcelona by a substantial 16 points. They've already let 18 points slip, four more than all of last season. Here are some of the reasons for this change in fortune:
1) Defensive worries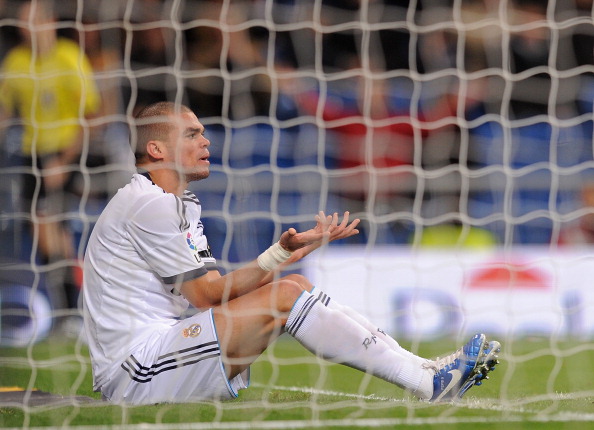 Problems begin from the heart of defence. There has been an unexplained weakness against set-pieces this season. About half the goals have either come from corner kicks or spot kicks. It remains unexplained.
Early reverses could have been the result of injuries. But more recently, both Pepe and Sergio Ramos have come up short on concentration once Madrid start to dominate possession and play. Either one or both struggled against Espanyol, Celta de Vigo and Malaga, their most recent setbacks. In addition, both players tend to react rashly when decisions go against the team.
To add to the misery, Alvaro Arbeloa has had a very poor season. While he was never spectacular, his stability was a strength for the men in white. Maybe it's time Raphael Varane gets the chance that was offered to Adan.
2) On the attack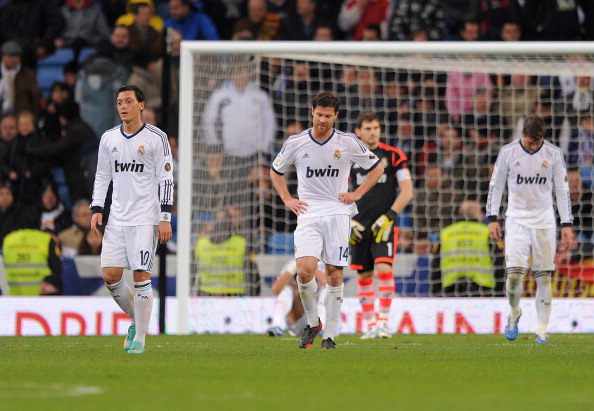 Their attack hasn't fared well either in comparison with their performances last season. Madrid only failed to score thrice the whole of last season but have already failed to score twice this season. More importantly, the once feared counter-attacking force has been unable to hit back at crucial junctions.
Reliance on counter-attacking has meant that they have found it hard to open up defences packing the 18-yard box with players (Real Betis, Getafe, Espanyol). Even Malaga made a few crucial interventions early in the second half when Madrid came out charging. This has come to the fore with the midfield seemingly unusually uninspired this season. Mesut Ozil has not been at his best, sometimes going from sublime to frustrated in the same match. The only competition for him has been summer signing Luka Modric. He's had a few good matches but playing Modric and Ozil together has reduced their ability to use width, an important reason for their success last season. Both offer great strength down the middle but the team has been unable to use the two players together successfully.
And the man who gave delivered from the flanks most effectively last season was Angel Di Maria. He's the one who has fallen the farthest, having his worst performances for Los Blancos this past few months. Despite this, Kaka remains unused. His fans might be baying for Jose Mourinho's blood, but reality is that he's not the player he was for AC Milan. He's found it tough getting Mourinho's attention.
Essential to the Blancos 4-2-3-1 formation was Xabi Alonso and Sami Khedira, providing possession and long-range passing on the counter. Again, both players have not reacted well to winning the Liga. While Michael Essien might be used to Mourinho, he's still to find his place at the Santiago Bernabeu. He's been used as a utility man, playing holding mid and as a fullback with varying success.
Up front, Gonzalo Higuain (7 goals) and Karim Benzema (4 goals) have failed to have a defining impact with injuries and drop in form. Their replacement Callejon (1 goal) has been unable to fill the void. He does not have the instincts of a central striker.
3) Ronaldo is 'Sad'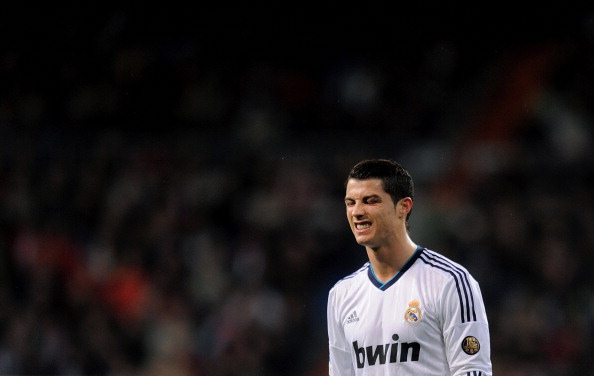 It was news that made headlines; that their Galactico talisman was 'sad' and 'the club knew why'. It is probably about how much he earns. However, new tax rules (27% to 51%) make it almost impossible to pay him as much as Lionel Messi and Zlatan Ibrahimovic.
Though this should not affect his performance on the field, he's not at his best. Or maybe he's not as motivated as last season. His popularity courts such media speculation that almost everyone expects the club to lose their best player at the end of the season, unless they win the Champions League or at least retain the league title.
4) The Chosen One vs St Iker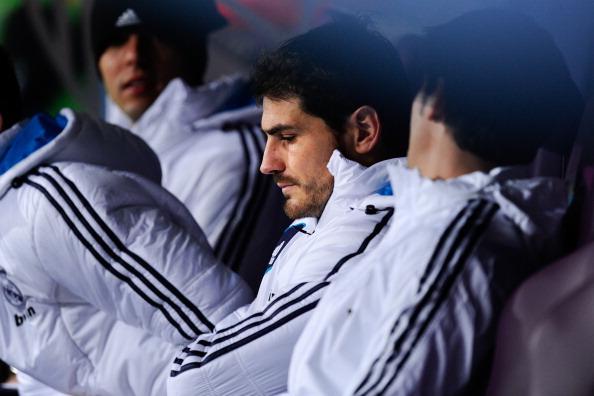 While it might be a stretch to say St Iker deserved to be dropped, he's not had the best of starts and is playing below his phenomenal standards. His iconic status and influence on the team means the Blancos will react to his form.
Mou's supposed suspicion that it was Casillas who leaked information from the dressing room has also created a divide among players.
There are rumours that Mourinho has clashed with Spanish players and management. He has not spared the league administration, referees, the media and even the fans (on occasion).
While his antics, during press meets and in the technical area, shielded the team in the past two seasons, it has exposed the team this season. There is also speculation that he's willing to take these risks because he no longer wants to stay at the Bernabeu (PSG calling supposedly).
Redemption will, in all realistic probability, lie in winning the Champions League. It would be premature to say the Catalans have already won the league but a relaxed Blaugrana would be harder to beat later in the season.