VJTI's annual sports festival Enthusia kicks off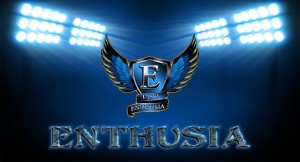 20th December marked the opening of VJTI's annual sports festival Enthusia. A festival which starts with 10 days of intra-college wars and later a week of inter college competitions. Sports varying from cricket, football and basketball to kho-kho, kabaddi and carrom, we have it all. Pioneering India's first rink hockey tournament in previous years, this year Enthusia brings to you an inter-college rope mallakhamb tournament. Though the inter-college matches begin from 10th Jan, enthusiasts can catch a lot of intra-college sporting action contested between all 11 branches of engineering at our college from 20-29th Dec.
The opening ceremony (covered by the Tarun Bharat newspaper) was one carried out with precision along with touches of flair. An elaborate lamp ceremony was followed by all branches participating in a march past and then gathering to take the sportsperson's oath. Then reminiscent of the Olympic torch, we had our own torch ceremony of which the captains of the VJTI college teams of all sports were a part. This was followed by an exhibition match of rink football to serve as a trailer for things to come. A closely fought match ended with captain Varun Kumar hitting the golden goal to win the game which ended as a draw in regular time, completing his brace. A generous giveaway of Cadbury's 5-star chocolate bars also drew a lot of crowd in. A night which later ended with a display of firecrackers and an open DJ night couldn't have served as a better way to welcome Enthusia back to our college and back in our hearts. So catch all the excitement at VJTI between 20-29th Dec and be there to help your favourite team lift the Enthusia'13 trophy.