Aditi best Indian, Nalini top Indian pro
601 //
01 Dec 2012, 22:47 IST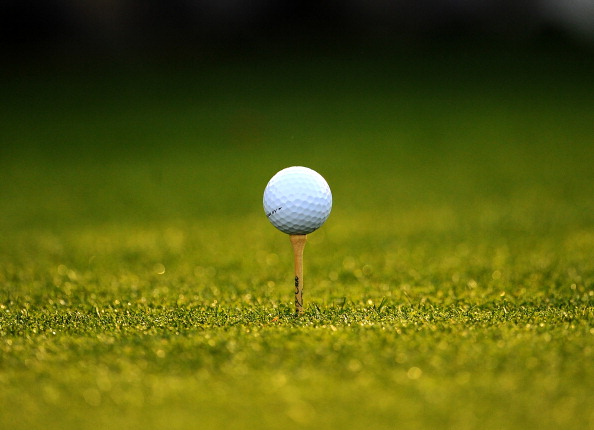 Gurgaon - Amateur Aditi Ashok was the best Indian and Nalini Singh Siwach the top Indian pro at the end of the second round of the Hero Women's Indian Open at the DLF Golf and Country Club here.
Six Indians made the cut, three of them pros and three amateurs.
The 14-year-old school girl, Aditi Ashok, held her nerves to shoot a 74 that kept her as the best Indian at one-under 143 and in tied 10th alongside the likes of Order of Merit leader Carlota Ciganda (75-68) and Becky Morgan (70-73).
Two-time champion Phatlum Pornanong of Thailand moved into pole position while defending champion Swede Caroline Hedwall cracked the course record as the duo revived memories of their 2011 battle.
At the end of 36 holes in the sixth edition of the event, Phatlum, second to Hedwall in 2011, carded seven-under 65 to share the lead with Australian Bree Arthur (67) at seven-under 137.
Aditi said, "My game was fine as I played two-over with seven pars and two bogeys on front nine. I had three birdies and three bogeys and three pars on back but there were no serious mistakes. I am happy with the game."
Nalini Singh Siwach (74, three-over 147), went through contrasting emotions on the front and back nines.
"I just could not do anything right for first 10 holes and then everything fell in place," said Nalini.
"I was five-over after 10 but had four birdies and one bogey after that. I was not releasing the club fully and then things started happening for me. It was a relief to find the rhythm back. I am going to give it a good shot tomorrow. I know I am playing well."
Sharmila Nicollet (73-76), who had another eagle Saturday, continued to misread the greens while Vani Kapoor who had 10 pars to start with was still without a birdie in two days.
Sharmila started on the tenth and was in deep trouble at five-over through eight holes. She found a birdie on 18th and then eagled the sixth for the second day running, but gave away shots on seventh and ninth to finish on a disappointing note.
"There was a lot of misreads and mishitting. My reading of the greens was a bit off, though I putted decent. The eagle on the sixth was the redeeming feature. I hit a driver and hybrid and landed within eight feet. Thankfully I holed that!"
Meanwhile Hedwall rebounded from opening day's 76 to bring in a 10-under 62 – bettering the course record of 65 set by Laura Davies in 2010 – to get to six-under in sole third place at 136.
Laura Davies (69) recovered from back-to-back bogeys on the 15th and 16th with a great second shot on the 18th that landed within 15 feet of the flag. She holed the eagle putt to re-kindle memories of the eagle she landed in 2010 enroute to a title win at the same course and event.
Florentyna Parker (70-71), Nontaya Srisawang, tied second in 2010, (71-70) and Elizabeth Bennett (72-69) were tied fifth at three-under 141. Behind them in tied eighth were Stefania Croce (69-73), the first-round co-leader, and Kiran Matharu (73-69), who after being four-over through six holes Friday has not used her driver since and then found eight birdies against just two bogeys to be two-under 142.
Indians making the cut:
Aditi Ashok (A) (69-74) was tied 10th; Nalini Singh Siwach (73-74), tied 33rd; Sharmila Nicollet (73-76) tied 43rd; Gurbani Singh (A) (76-73), 43rd; Vani Kapoor (75-75) tied 47th and Millie Saroha (A) (76-76) tied 62nd.