Golfer Jeev Milkha Singh to host invitational
600 //
16 Nov 2012, 19:43 IST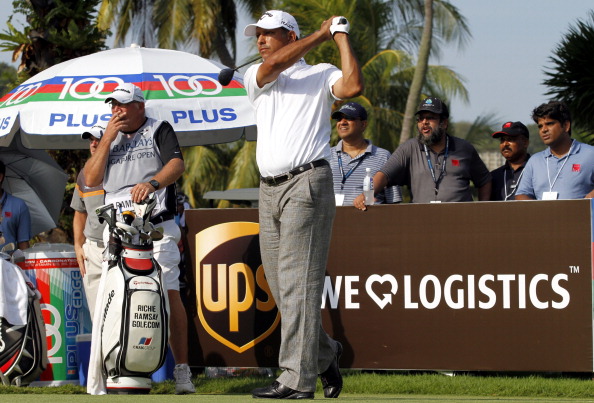 New Delhi - Indian golfer Jeev Milkha Singh announced here on Friday that he will host the inaugural edition of the invitational Shubhkamna Champions at the Noida Golf Course (NGC) Dec 21?23.
The tournament will feature a star?studded field including Jeev, Arjun Atwal, Daniel Chopra, Rahil Gangjee, Shiv Kapur, S.S.P. Chowrasia, Jyoti Randhawa, Anirban Lahiri and Gaganjeet Bhullar will also participate among others.
"The sport has given me so much, it is time I gave something back to it. This tournament will help the sport grow in the country. We hope to make it even a bigger event in the future. This tournament aims to showcase the best talent in Indian golf from all over the world," said Jeev, who earlier this year won the Scottish Open.
The 40?year?old golfer added that he would like to win the tournament he is hosting but it will be difficult because of the young guns.
"It will good to win the tournament I am hosting but the young guys are really going to give us a challenge. Gaganjeet has broken into the top?100. S.S.P., Himmat Rai, Anirban and the others are doing well and their future looks good. I am also grateful to old friends Arjun and Daniel who will come all the way from Florida," said Jeev.
The tournament will be a 54?hole competition with a total prize purse of Rs.60 lakh. The winner will get Rs.10.8 lakh.
The tournament is modelled on famous international invitational tournaments like Arnold Palmer who hosts the Bay Hill Classic in Florida, Jack Nicklaus who hosts The Memorial on the USPGA Tour or Tiger Woods who hosts the Target World Challenge.