Argentina to host 2013 World Rally Championship
587 //
30 Nov 2012, 15:57 IST
Buenos Aires, Nov 30 (IANS):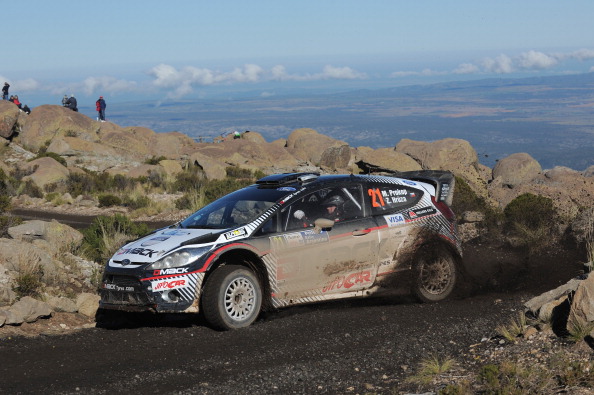 Argentina's challenging, mountainous province of Cordoba will host the fifth World Rally Championship May 1-4, 2013, the organisers said.
The only such competition in South America, the race will mark the 33rd edition of the Argentina Rally, organisers said Thursday, reports Xinhua.
The race will kick off with the Theme Park Super Special stage (6.04 kilometres).
"The aim is to let the public enjoy Labour Day (May 1) to the maximum," organisers said.
The competition will move to the Sierras Chicas May 2, featuring two tracts – one from Santa Catalina to La Pampa (27.40km) and the traditional one from Ascochinga to Agua de Oro (51.88km).
The rally will reach Valle de Calamuchita May 3, featuring the new tracts of Santa Rosa to Villa del Dique (40.73km) and Amboy to Yacanto (39.26km).
The final day of the race, May 4, will take place at Valle de Traslasierra, along the signature tracts of the rally from Mina Clavero to Giulio Cesare (22.70km) and El Condor to Copina (16.32km).
The final of the Argentina Rally will be televised live around the world, organisers said.
The 2012 edition was won by France's Sebastien Loeb of Citroen team, nine time world champion and winner of the past six races.