India to host Asia Cup Rally
1.85K //
03 Jan 2015, 18:23 IST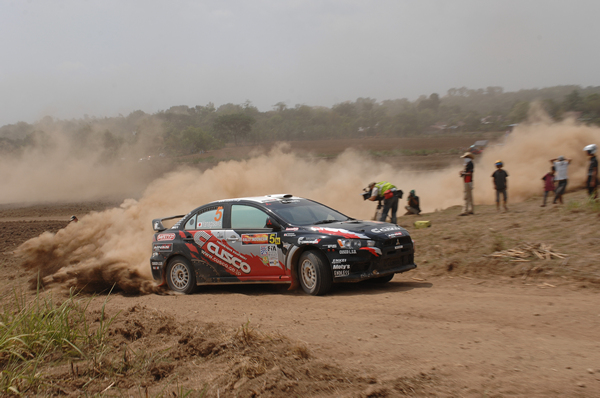 Bengaluru, Jan 3 (IANS)
The popular Coffee Day Rally, which has been an integral part of the FMSCI National Championship, will double up as a round of the 2015 FIA Asia Cup and will be held from Dec 11 to 13 in Chikkamagaluru.
The Asia Cup is run as part of the FIA Asia Pacific Rally Championship and consists of four rounds to be held in Malaysia, Japan, China and India, in that order.
Announcing this on Saturday, R Bharath Raj, president of the Federation of Motor Sports Clubs of India, said: "It's a great New Year's gift for not only the FMSCI, but also entire nation. Getting a round of the Asia Cup is just a beginning as we endeavour to make India a preferred international Rally destination.
"We have been working on this for the past two years and successfully ran the 2013 Coffee Day Rally as a contender event for a round of the 2014 Asia Cup.
"Unfortunately, the dates allotted for the 2014 Asia Cup round coincided, first with general elections and then with monsoon season. Hence we had to decline hosting the event last year.
"This year, we are happy that the dates allotted are in December well after the monsoon season and we are confident of putting up a good show."
Jayanth Pai, president, Motor Sports Club of Chikmagalur, said: "Obviously, we are thrilled that the Coffee Day Rally has been included as a round of the 2015 Asia Cup series.
"We have a very dedicated team at the MSCC and are ready to take up the challenge of hosting a major international event. I am confident it will be a success."
The 2015 FIA Asia Pacific Rally Championship will feature the following events:
International Rally of Whangarei (New Zealand) - April 17-19 (including Pacific Cup
Rallye de Nouvelle Caledonie (New Caledonia) - May 15-17 - including Pacific Cup
International Rally of Queensland (Australia) - June 19-21 - including Pacific Cup
Malaysian Rally (Malaysia) - Aug 14-16 - including Asia Cup Rally Hokkaido (Japan) - Sep 18-20 - including Asia Cup China Rally (China) - Oct 30 - Nov 1 - including Asia Cup
Rally India (India) - Dec 11-13 - Asia Cup only.