Tel Aviv calls off marathon after runner's death
1.70K //
19 Mar 2013, 18:20 IST
Jerusalem, March 19 (IANS):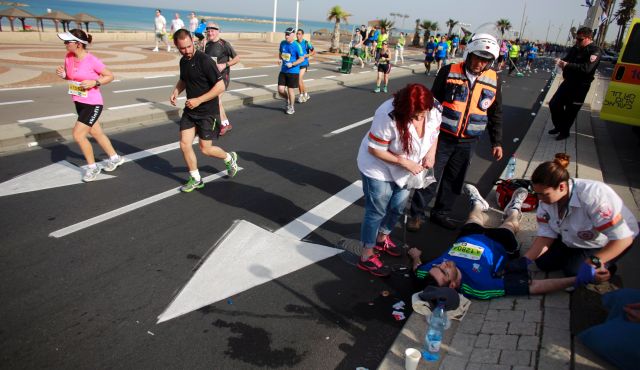 The Tel Aviv municipality announced it is cancelling the full marathon scheduled to take place Friday, after the death of a runner at the half-marathon last week.
The health ministry warned that the hot weather forecast Friday would pose a health risk for runners, therefore it called for the marathon's cancellation, reports Xinhua.
On Friday, Michael Michaelovich, 29, died during a half-marathon and more than a dozen of Israelis have been hospitalised in serious conditions after running in a scorching heat of 34 degrees Celsius.
Overall 50 people were hospitalised. The majority of them were discharged throughout the weekend. There were 35,000 participants in the different tracks on Friday's half-marathon.
The health ministry appointed a committee to examine the rules for holding sports events under hard weather conditions and is set to hand in its recommendations within the next three months.
Two years ago, a 42-year-old man died during the marathon suffering from hyperthermia and 15 people required medical attention with three of them sustaining serious injuries.