#10 Sauber: C35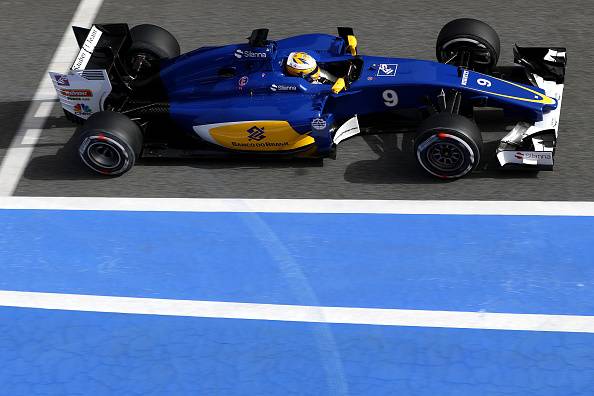 Sauber, who finished third from the bottom in the standings in the 2015 season, had 10 points finishes between drivers Marcus Ericsson and Felipe Nasr, both of whom have been retained for the 2016 season.
As those finishes were all near the bottom of the points, the team did not have much to show for from that season, which was also in the news for several reasons, among them financial and legal issues involving owner Monisha Kaltenborn and former driver Giedo van der Gaarde after the team promised the driver a seat in the 2015 season and dropped him at the last minute.
The courts ruled in favour of van der Gaarde, with Kalternborn and Sauber settling out of court for an undisclosed amount.
The C35 on first glance appears to be identical to its predecessor, the C34, retaining the same livery and with no apparent structural changes as well.
Marcus Ericsson was on track for the team today, with Nasr sitting the session out; Ericsson posted the 7th fastest times of the day with a few hours remaining in the day's session, behind Jenson Button.