Liverpool FC need to keep the faith in 4th place
We're heading towards the final stretch now, and Liverpool FC now must take their chances if they are to have any hope of getting Champions League football come next season. It has been much discussed [...]
Feature
09 Mar 2012, 16:27 IST
542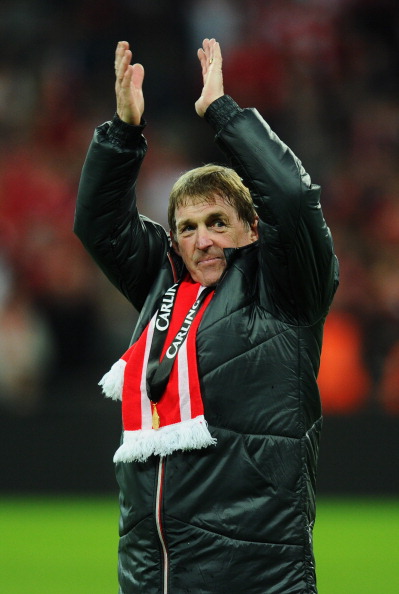 We're heading towards the final stretch now, and Liverpool FC now must take their chances if they are to have any hope of getting Champions League football come next season.
It has been much discussed by the Liverpool FC players in the media. From the likes of Glen Johnson, to the more recent press release that Liverpool midfielder Charlie Adam has made. The objective is simple and more importantly, it is crystal clear. The Reds have to capitalize on Chelsea's managerial problems, along with Arsenal's inconsistency, coupled with Newcastle's dropping on points to pounce on that 4th place finish.
The players know it, the fans know it.
Liverpool will start the weekend knowing that only their best will do, starting 10 points off the pace in the race for fourth place, despite having an extra game in hand following their Carling Cup exploits just two weeks ago. There will be an element of challenge this weekend, with Liverpool set to visit a resurgent Sunderland side that has been spurred on to great heights with Martin O'Neil at the helm.
Why fourth place now, you might ask? The very fact that the fans get to watch Champions League matches on our signature European night feel at Anfield is just one of those many reasons why Liverpool FC must get back amongst Europe's elite. There is that feeling of togetherness amongst Liverpool FC fans on Champions League nights, especially since our 2005 victory in Istanbul against Italian giants AC Milan in the final.
Another reason is the financial pull that it brings to the club. Realistically, Liverpool FC are running on a 'Champions League budget'. This, is when I'm talking about wages. Liverpool need the revenue from the gate receipts, prize money and sponsorship to pay off the wages, the big transfer fees and more. Realistically, we need to get into the Champions League to get the club ready for our economic future.
Now one other reason, and arguably the most important for the progress and development of the club, is the attraction of the Champions League, otherwise known as the 'bright lights syndrome' to players. The lure of being in Europe's Premier competition is perhaps of the biggest things a club can offer. It is the pull of quality young players that would be the most important thing that comes with a return to the Champions League.
Can Liverpool catch up with their rivals, that remains the question. Write down your thoughts in the comments section below.