Why Real Madrid will win the Champions League
Real Madrid are a club with a history of success. Real Madrid have won 31 La Liga and 9 UEFA Champions League trophies. Not to mention they have been victorious at the Copa del Rey, winning the competition 18 times. Real are looking to add anothe...
543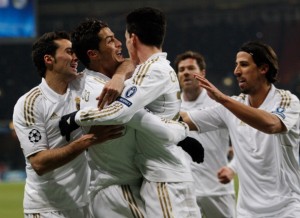 Real Madrid are a club with a history of success. Real Madrid have won 31
La Liga
and 9  
UEFA Champions League
trophies. Not to mention they have been highly successful at the Copa del Rey, winning the competition 18 times. Real are looking to add another La Liga and a Champions League victory this season.
The current line up for Madrid is stacked. They have the complete package. I will begin with Iker Casillas in net. Iker has played with Madrid since his youth career which began in 1990. He first saw first team action in 1997 at 16 years old. That is experience. He has been playing top football since he was a child. Many say Casillas is the best keeper in the world and I would have to agree, as he is one of the many reasons why I believe Real will win the Champions league.
Now let's talk about the back four at Real Madrid. They have many options with Carvalho, Pepe, Sergio Ramos, Marcelo, Fabio Coentrao, and Arbeloa. My personal favorite is Sergio Ramos. He has been a great defender for Real and been with the club since 2005. Due to injuries, Sergio has been playing CB instead of his normal RB. This has diversified him as a player and only helped him improve.
The Real Madrid midfield is insane. You have Xabi Alonso, one of the best defensive passers of the game. His composure in the midfield has added great creativity to the side, and also has great vision and footballing mindset.
They also have Cristiano Ronaldo, who is a beast of a player. He is one of the best players in the world and has been playing with Real since 2009. He is one of those wingers who uses his pace and dribbling skill to beat entire teams. And well, you already know a lot about him.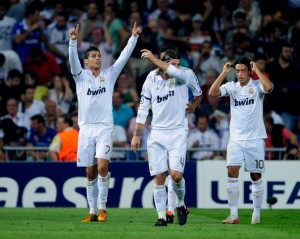 They also use weapons like Ozil and Kaka to break through the opposing defense and play through Ronaldo to go on goal.
All this means almost nothing without the right management. Jose Mourinho is the best manager in the world if you ask me. Many would agree that he is better than Fergie because, Jose has done it with three different clubs, winning the Champions League with Porto, Inter, and has a very good chance of doing it with Real Madrid. On December 7, 2011, Real Madrid became the fifth team to complete the Champions League group stage with six victories, and this stat certainly reflects the overall strength of Mourinho's unit.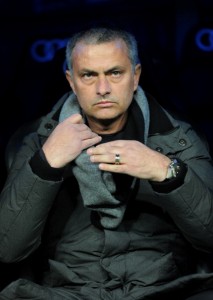 His success is also displayed with this statistic; his winning % with Real is 76.53%, and the fact that Real Madrid this season, have scored a whopping 79 goals in 23 games. Also, Mourinho being an expert at bonding with his players gives him an added incentive towards achieving those staggering number of trophies.
Those are the key reasons why Real Madrid will prevail in the Champions League this season: the keeper, defenders, midfield, and the manager. With those weapons in the hands of a stalwart like Mourinho, I believe that Real Madrid will prevail.