Olympic TT champion Zhang to take European stars
1.80K //
16 Mar 2013, 17:09 IST
Qingdao (China), March 16 (IANS): Olympic champion Zhang Jike will compete against the World No. 11 Samsonov Vladimir of Belarus and German ace Ovtcharov Dimitrij in east China's coastal city Qingdao at the 2013 Asia-Europe Table Tennis All Stars Challenge this weekend.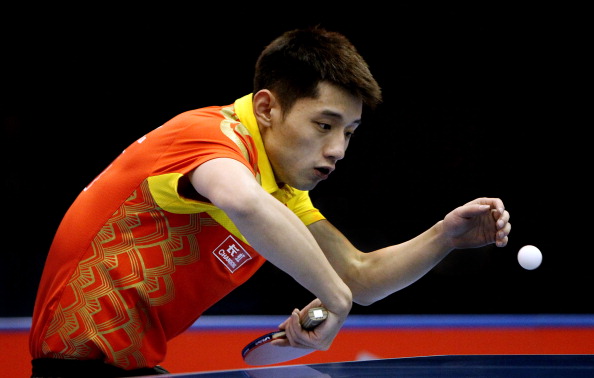 "I feel good recently, and I will try my best to play in the event held at my hometown," Zhang said.
Ten famous table tennis players will attend the two-day event with total bonus of 95,000 euro.
Mizutani Jun of Japan, Joo saehyuk from South Korea, China's Zhang, Chuang Chih-Yuan of Chinese Taipei and Jiang Tianyi from Hong Kong of China will fight against Freitas Marcos of Portugal, Crisan Adrian from Rumania, Vladimir, Dimitrij and Chen Weixing of Austria respectively on Saturday.
Mizutani, Jiang, Chuang, Zhang and Joo will confront Chen, Adrian, Vladimir, Dimitrij and Marcos respectively on Sunday.
Starting from 2009, the 2013 Asia – Europe Table Tennis All Stars Challenge is an annual event with the first round held in an Asian city and the second one held in Europe.