ATP Indian Wells - Federer to meet Nadal in semis
720 //
17 Mar 2012, 09:33 IST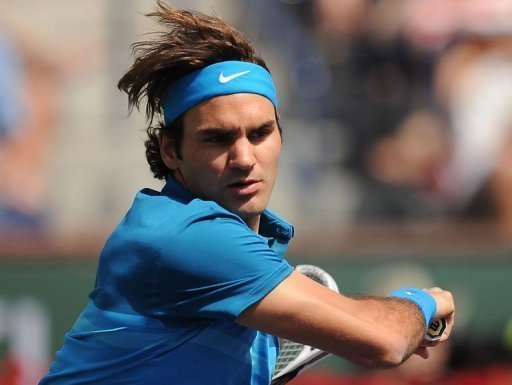 Roger Federer and Rafael Nadal will meet in the semi finals on the BNP Paribas Open in Indian Wells on Saturday after both posted contrasting wins in the quarter finals.
World no. 2 Nadal came within two points of defeat before edging out former world no. 3 David Nalbandian 4-6, 7-5, 6-4 while Federer beat former US Open champion Juan Martin del Potro 6-3, 6-2 for his fourth win over the Argentine this year.
The two rivals will be meeting for the 28th time in their careers with Nadal leading 18-9, including a win in their most recent match – in the semi finals of the Australian Open.
"I play always against Roger means a little bit more than against the rest of the opponents because I am playing probably against the best of the history," Nadal told the reporters in his press conference, "so that's why it makes the match a little bit more special than the rest."
"I believe that it's going to be a very difficult match for me, and I don't know if I'm going to be able to play my best. But that's part of the game, and that's the beautiful things about the sport. I'm going to go there, I'm going to fight every ball and try to play my best tennis and I hope that's going to happen, but I don't know."
Potro said a bad line call in the first game of his match affected his concentration and he was unable to focus after that.
"It was clear out and the machine doesn't work," Potro said. "But then the chair umpire told me he made a mistake … could be a big chance to me to change the way of the match in that game. After that I was not concentrating and Roger was playing better, taking all his opportunities."