ATP Miami - Paes Stepanek reach finals but Bhupathi Bopanna lose
661 //
30 Mar 2012, 10:17 IST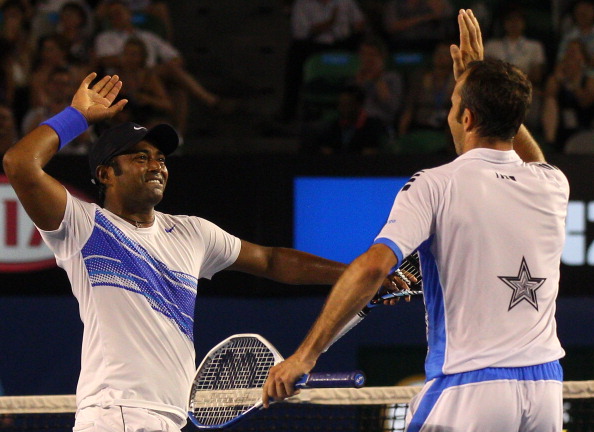 Australian Open champions Leander Paes and Radek Stepanek have reached the finals of the Sony Ericsson Open in Miami with a straight sets win over the world no. 1 pair Mike and Bob Bryan.
Paes and Stepanek won 6-4, 6-4 to score their second consecutive win over the Bryans – they also beat the brothers in the finals of the Australian Open.
The Indo-Cezch duo saw 11 break points on the Bryans serve and managed to break three times while losing their serve only once.
However, the other Indian pair – Mahesh Bhupathi and Rohan Bopanna went down in the semi finals to second seeds Max Mirnyi and Daniel Nestor.
Mirnyi and Nestor won 6-1, 6-4 over the sixth seeded Indians.
Paes is gunning for this third consecutive title in Miami – he won in 2010 with Lukas Dlouhy and in 2011 with Bhupathi