Woman sues Australian Open tennis organisers
Andy Murray tries to beat the heat with an ice pack in his match against Joao Souza at the 2013 Australian Open Melbourne, Jan 24 (IANS) A fan wh ...
News
25 Jan 2015, 14:09 IST
4.34K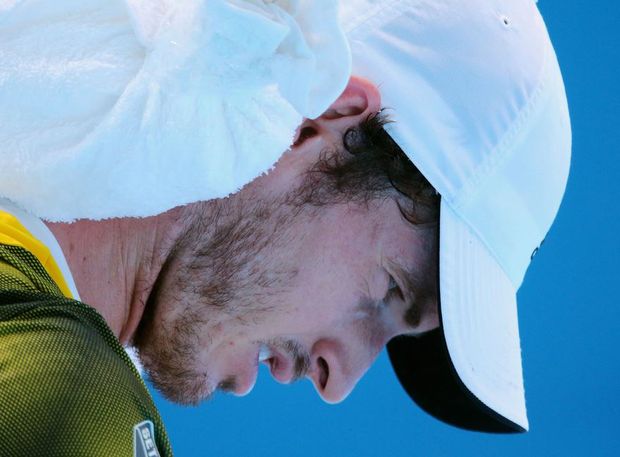 Melbourne, Jan 24 (IANS)
A fan who fell down while evading severe hot conditions at the Australian Open has decided to sue the organisers for not providing enough shade in the stands at the Hisense Arena here. Susan Carman, 57, has claimed she fell from the stairs and seriously injured herself while moving to escape the blazing sun during a match which featured World No.6 Andy Murray.
She added there was not much cover as the players and spectators suffered a scorching 40-degree temperature Jan 17, 2013, reports news.com.au.
Her County Court claim alleged the Melbourne and Olympic Parks Trust (MOPT) was negligent as the tournament's staff failed to shut the retractable roof.
She suffered a fractured left-ankle and shin, ligament damage and scarring as a result of her fall.
The matter would be up in court for five-day trial in February 2016.