Six FCW Talents Most Likely to Get Called Up to the Main Roster
Senior Correspondent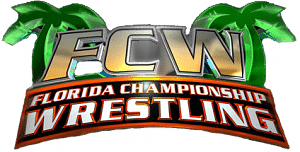 As mentioned before, it's about that time of the year when WWE begins making roster cuts, eliminating those that are not going to be used in angles or storylines in the near future, freeing up space on the roster for new talents to come in and attempt to leave their mark. I have previously mentioned several of the wrestlers I expect to be cut this year, but what about those who are waiting in the wings, ready for their shot? Let's take a look at those currently in FCW (Florida Championship Wrestling)-WWE's developmental system-that are the most likely candidates to receive a call-up to the main roster.
Bo Rotunda & Husky Harris: The real-life brothers and third generation stars (sons of Mike Rotunda, nephews of Barry & Kendall Windham, and grandsons of Blackjack Mulligan) are an exceptionally good young tag team, something WWE is severely lacking these days. Rotunda was actually supposed to be called up a while ago, but WWE wanted to wait until he was older in order to make sure he was mature enough to handle the WWE's grueling schedule. Harris has been part of the main roster in the past, a former member of the ill-fated Nexus faction. Contrary to popular belief, Harris was sent back to FCW to fine-tune his skills a little bit and not because of his look/size (as it turns out, Vince McMahon loves Harris' look, as it makes him stand out from the rest of the roster). WWE needs a deep tag team roster, and a young, hungry team like these two would certainly be a step in the right direction.
Dean Ambrose: Of everyone on this list, Ambrose is considered the most ready, and should be receiving his bump to the main roster any day now. The man formerly known as independent stand-out Jon Moxley has a great look, solid in-ring skills and is highly charismatic. Ambrose is already wrestling dark matches for WWE (matches before the shows air to get the crowd pumped up) and has been receiving high praise for his work every time. He has also been engaging in a worked feud with Mick Foley over the internet, starting with a confrontation during the Wrestlemania 28 weekend, and is expected to go into a program with Foley, with Foley putting him over to help establish his credibility. Ambrose is ready for the main roster, and it's only a matter of time.
Kassius Ohno: Much like Ambrose, Ohno was a major star on the independent and international circuits prior to signing with WWE. A health issue held back his signing for a few months as he watched his former partner, Antonio Cesaro, land his contract, but that issue has been cleared, and Ohno is ready to go. The former Chris Hero is an all-around phenomenal talent who has mixed together a great blend of European-strong style, Japanese puroresu and Mexican lucha libre forms of combat. Although he is a great singles talent, his greatest successes have been teaming with Cesaro, and a reunion of the former "Kings of Wrestling" would not only be great for long-time fans, but would add much needed depth and credibility to the WWE's fledgling tag team roster.
Seth Rollins: Yet another former independent stand-out who is looking to make his mark in WWE. The former ROH World Champion has been impressing officials as of late, wrestling in dark matches on the road and getting wins in impressive matches. He's also had a critically-acclaimed series of matches with the aforementioned Dean Ambrose, with both men receiving high praise for their efforts in the series. Rollins should be receiving his call-up by the end of the year at the absolute latest, if I had to wager a guess.
Xavier Woods: Woods has also been wrestling dark matches as of late, and generally speaking, dark matches are just a few paces away from a main roster spot, and Woods would be a great addition. A former TNA World Tag Team Champion (as Consequences Creed), Woods was never used properly in that promotion, relegated to a mostly comedy tag team with Jay Lethal (who should be signed by WWE immediately, but that's another story) and filler for X-Division title matches. Despite being very charismatic and highly skilled in the ring despite his lack of experience, TNA had no idea how to use him, and released him in early 2010. It only took a few months before WWE snatched him up, and he's been honing his craft ever since. WWE has been featuring a lot more lighter, athletic wrestlers as of late, feeding into the rumors that the Cruiserweight division may make a return, and Woods would be a great addition to this, not to mention in a possible tag team with another high flyer like Justin Gabriel, Tyson Kidd or Kofi Kingston.