Top 5 fastest players in FIFA 14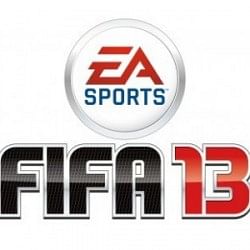 We will take a look at the top 5 fastest players in FIFA 14 and also will compare it with the previous edition, i.e, FIFA 13. Use these players if you are someone who looks for sheer pace to beat your opponent.
Here's the list for FIFA 14:
1. Mathis Bolly (66) – Pace: 97 , club: Fortuna Dusseldorf
We got a surprise name right on top. He is from the Ivory Coast and plays for Fortuna Dusseldorf. Ever heard about the club? They play in the second tier of German football. His pace is at an incredible 97, but the overall rating is at just 66.
2. Theo Walcott (81) – Pace: 96 , club: Arsenal
No surprises on this one though. Arsenal winger Theo Walcott with a pace rating of 96 comes in at number 2. Known for giving the full backs a run for their money, Theo is the kind of player you should be looking to have in your ranks.
3. Jonathan Biabiany (80) – Pace: 96 , club: Parma
The Frenchman with a rating of 96 joins Walcott and is at the third spot. He has an overall rating of 80 and is playing for the Italian club Parma. He has also played for Inter Milan and Sampdoria.
4. Pierre-Emerick Aubameyang (80) – Pace: 95 , club: Borussia Dortmund
Aubameyang could very well be the next big thing from Dortmund, and he certainly has big shoes to fill with Lewandowski's imminent departure. His pace rating is 95.
5. Guillermo Rojas (63) – Pace: 95, club: Atlante FC
Another player who is not a familiar one among the fans, Guillermo Rojas is a left back who plays for Atlante FC, but currently on loan at Necaxa. His overall rating is just 63, but his pace is rated at 95 and that's one great rating to have considering he is 31 years old.
Now, here is a list of the top 5 fastest players in FIFA 13.
#1 – Theo Walcott (81) – Pace: 96,  club: Arsenal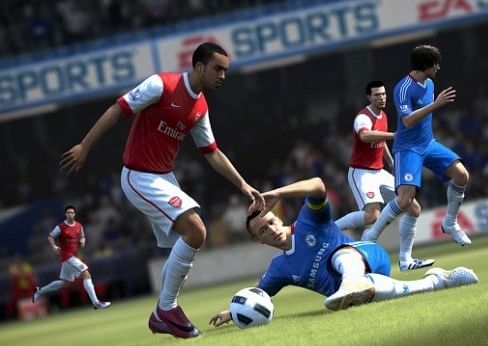 #2 – Jonathan Biabiany (76) – Pace: 96, dribbling: 77, club: Parma 
#3 – Ryo Miyaichi (71) – Pace: 94, dribbling: 79, club: Arsenal 
#4 – Luciano Narsingh (77) – Pace: 94, dribbling: 78, club: PSV 
 #5 – Dane Richards (70) – Pace 94, dribbling: 71, club: Vancouver Whitecaps