Brijesh Damani is a snooker ace from Bengal who was a runner up in the recently-concluded Snooker Nationals. He has represented India in various tournaments around the globe and will soon be participating in a tournament in Pakistan.
What do you think went wrong in the finals of the Nationals for you?
Although I lost in the finals, I'm still happy with the way I played for the entire week. The finals were held under difficult conditions because of the moisture, but I'm sure that having improved upon my earlier rankings, I will do well at the Asian Snooker Championships, along with the other international events that will be held this calendar year.
You have represented India in lot of tournaments. What is the difference between Indian and foreign cue sport players?
The main difference between Indian and foreign players I feel is the number of high-quality tournaments that the overseas players play, as compared to us. But the situation today is still much better than say five years back, when we could go for only 2-3 international events per year. I think that with more exposure at the highest level, we will fare much better when representing India at the Asian Indoor Games and the World Championships.
Why do you think cue sports are not very popular in India? What steps can be taken to improve its standard?
The fact that cue sports in India are still not televised is perhaps the main reason why it is lacking popularity with the masses. The need of the hour is to ensure that events like the National Championships and the Asian Championships are televised live, so that it can appeal to the masses. However, I would like to add that with the introduction of the junior and the sub-junior categories at the National Championships, there has been a spurt in the number of school children who now play our sport, as compared to previous years.
How difficult it is to carry on with the sport without proper sponsorships?
I feel that it's almost imperative to have sponsorships. Almost no sportspersons in India can survive without the help of proper sponsorships, because to excel one needs proper coaching, playing facilities, along with expenses that are incurred while one is staying away from home to play in a tournament. With the interest shown by most oil companies and Railways to form teams, the players are now getting a lot of help, but we still need private organisations to support players.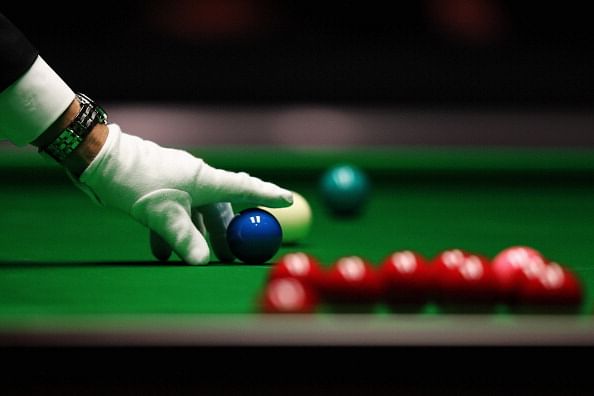 You are going to Pakistan for a tournament. Do you think its a good idea, as security is an area of great concern there?
I don't think that travelling to Pakistan is that big an issue. They are very good hosts, and the security that they put in place is very tight, so that players do not face any problems. They are superb hosts and have always ensured a warm and comfortable stay for us.I will again be travelling next month to Karachi again to represent India at the Asian Snooker Championships.
Cue sports have been omitted from the Asian Games. Do you think it's a big setback for you players?
With cue sports not being part of the CWG, Olympics and now the Asian Games, we players are very sad that we lose the chance to represent India at these mega-events. However, we still are a part of the Asian Indoor Games and are hoping that the Government will soon recognize this event to be at par with Asian Games. Being a gold medallist at the Asian Indoor Games and a silver medallist at the Asian Games 2010, I must tell you that the competition is the same.
Would you advise youngsters to look at cue sports as a career option in India?
I would like more and more youngsters to take up our sport, as no other sport in our country has won more medals, World Championships, and Asian Championships. The fact that you need to compete with yourself to excel is so attractive. The fact that within the national circuit you are always competing with 3-4 world champions gives so much motivation and encouragement.